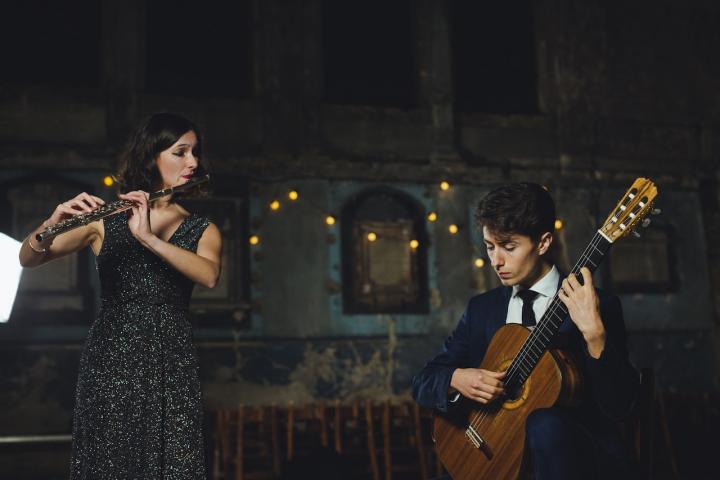 The third in the current series of Matinee Concerts takes place at Alderley Edge Methodist Church on Wednesday 17th November at 2.00 pm.
The concert will feature the Meraki Duo - flautist Meera Maharaj performing with James Girling on the guitar.
Meraki Duo's programmes offer a distinctively diverse pairing of flute and guitar, incorporating James Girling's arrangements of works which range from Messiaen's '5 Leçons de solfège' and the Brazilian folk-fusion of Hermeto Pascoal to settings of jazz standards – originally commissioned by Jacqui Dankworth.
In their recitals, Meera Maharaj extends the expressive range of the duo by featuring the alto flute in works such as Takemitsu's 'Toward The Sea'
and Miroslav Tadic's 'Four Macedonian Pieces'.
Meera Maharaj and James Girling both studied at the Royal Northern College of Music, where they connected through a shared passion for chamber music, jazz, Latin American and European folk, and contemporary works.
Formed in 2013, Meraki Duo were selected for International Guitar Foundation's Young Artist Platform 2019/20. In 2019, they were finalists in the Royal Over-Seas League Competition (Mixed Ensembles) in London.
As Live Music Now artists since 2018, Meraki Duo bring performances into the wider community, giving interactive concerts across the country in special needs schools and in care homes.
Admission is £10 and includes light refreshments served after the recital.