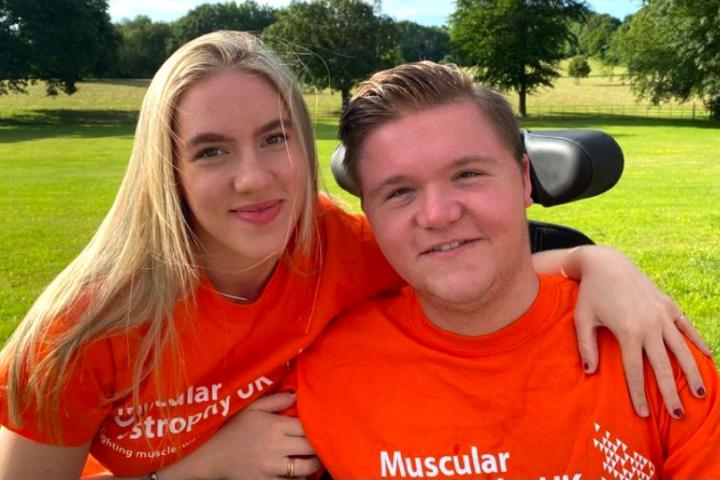 A 20-year-old student from Alderley Edge will be trekking up Mount Kilimanjaro along with four friends in October to raise money for Muscular Dystrophy UK.
This is the latest charity endeavour for Olivia Hughes, a former pupil from Alderley Edge School for Girls, to raise funds for the charity which is very close to her heart because her brother Edward, 22, who was diagnosed with Duchenne Muscular Dystrophy in his infant years.
Olivia said "During the first lockdown, whilst shielding with my family, myself and my cousin Hetty decided to set ourselves the challenge of trekking Mount Kilimanjaro in aid of Muscular Dystrophy UK. And so, in October we will be heading to Tanzania, Africa to complete a 7 day trek up the highest single free-standing mountain in the world. Joining the pair of us on our charity trek will be three friends; Tierney Gilson, Taylor O'Neill and Charlotte Platt."
She added "Ed is the wittiest person I know, as well as being super intelligent. He studied at Manchester Grammar School where he successfully completed his GCSE's and A Levels and this year has completed a degree in Politics at the University of Manchester. He proves to be an inspiration to everyone around him."
In preparation for their climb the group plan to begin practice treks in the coming weeks, and hope to hike the three peaks to ensure they are ready for the event.
Olivia said "We can't wait to take on this challenge, despite being very nervous! A donation to Muscular Dystrophy UK really can improve someone's life and help towards the future of clinical trials. Ed and I personally hope to raise £5000 to help ensure MDUK can continue the fantastic and life changing work that they do."
Oliva added "Along with raising money for Muscular Dystrophy UK, myself and my brother wish to help the effort towards changing the perspective of people with disabilities, for example the representation of disabilities in TV. We aim to educate that disabilities aren't a negative thing and people with disabilities can still achieve their goals. MDUK can help people to do such things. Perspectives are certainly changing, however there is still a long way to go to create a society fully inclusive of everyone.
"Ed is also lucky to have access to innovative technology and has a wide support network of friends and family. However, many people living with Muscular Dystrophy struggle to gain access to resources, which have the ability to increase the quality of day to day life. And so it is hugely important to raise funds for MDUK to ensure more people are provided with necessary technologies, for example, wheelchairs.
"Since 1959, MDUK have been supporting those living with muscle-wasting conditions and are able to continue to provide welfare support and specialist healthcare because of the donations which they receive. Although there is not yet a cure for DMD, research into gene therapy and human clinical trials have begun. Such trials rely on funding raised by supporters of Muscular Dystrophy UK."
Anyone who wishes to support their effort can donate online via Olivia's JustGiving page.