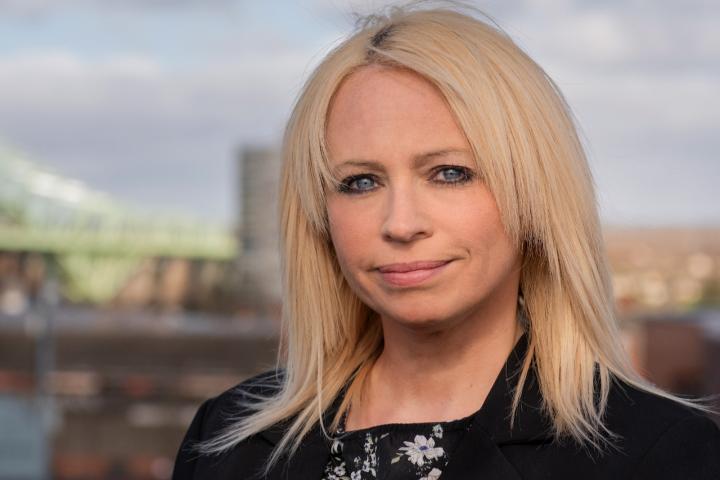 The candidates for the role of Police and Crime Commissioner for Cheshire for this week's Local Elections have been announced.
Cheshire residents will have the choice of four candidates when they go to the polls on Thursday, 6th May.
The candidates are:
Jo Conchie, Liberal Democrat
John Dwyer, The Conservative Party
Nick Goulding, Reform UK
David Keane, Labour and Co-operative Party
I have published brief interviews with each of the candidates, in the order in which they responded to my request. If you click on the tab below you can read the other three candidate interviews.

Jo Conchie, Liberal Democrat
Please tell me about yourself - occupation, where you live, interests, family?
I've lived in various parts of Cheshire, with my partner and our 4 year old son. We try to get out and about as much as possible - anything that burns off a 4 year old's excess energy is a winner. There's so much to do in our county and we're lucky to be surrounded by big cities like Manchester and Liverpool too.
Are you a member of any local groups or societies?
I run a number of community schemes and organisations that support the elderly and vulnerable, and provide essential services for those in need. One project is a baby bank, providing baby items for struggling families. Another service I help to run is a food waste scheme, which stops food going to landfill.
Why have you decided to stand for election as the Police and Crime Commissioner for the Cheshire Police Area?
My background is in law, policing and crime prevention, and I'm a dedicated community campaigner. I want to use my knowledge and experience in this field to help make Cheshire a safer place for all of us to live and raise our families.
What do you consider to be the important issues facing Cheshire?
As we come of the pandemic, a lot of people are going to be struggling financially and mentally. People are going to need to be fully supported through that. The enforcement of the coronavirus restrictions have caused a huge rift between the police and the public. I think as PCC, one of the first things that needs to be done is to rebuild trust in policing overall. Many people don't even report incidents because they feel the police won't do anything about it. We need to increase police presence to show the public that the police are active in their area. We also need victims to feel more supported, and for crimes to be effectively investigated.
The main concern that people have contacted me about in Wilmslow and Alderley Edge is speeding along the Handforth by-pass. Locals have also been campaigning for residential roads to be 20mph. Road safety seems to be high on the priority list for locals in this part of Cheshire.
What do you hope to achieve and how in the next 3 years?
My ultimate priority is for everybody to feel safe at home and in their communities. Prevention is always better than cure, so measures that I can implement to reduce crime will be at the top of the list. Measures such as restorative justice and peer-working are proven to reduce re-offending and discourage people from becoming involved in criminal activity in the first place. Reducing an amount of crime will also free up more police time to investigate other offences such as burglary.

Where we can't prevent crime completely, victims need to be better supported. Too many are being fobbed off with just a crime number. That needs to change. We need to make sure incidents are fully investigated and that victims receive compassion-focused resolution.
What experience and personal qualities will you bring to the role?
I have a law degree, I trained to be a barrister and have a masters degree in criminology and criminal psychology. I have worked with police forces around the UK and have made a number of television documentaries about policing and crime. I'm determined, strong-willed and I stand up for what is right. I genuinely care about people and dedicate the majority of my free time to support those in need.
Why should Cheshire residents vote for you?
I want to help people. I have the knowledge, experience and dedication to make Cheshire safer, and I'd bring fresh ideas to the challenges that we face in our county. It's time for a positive change.