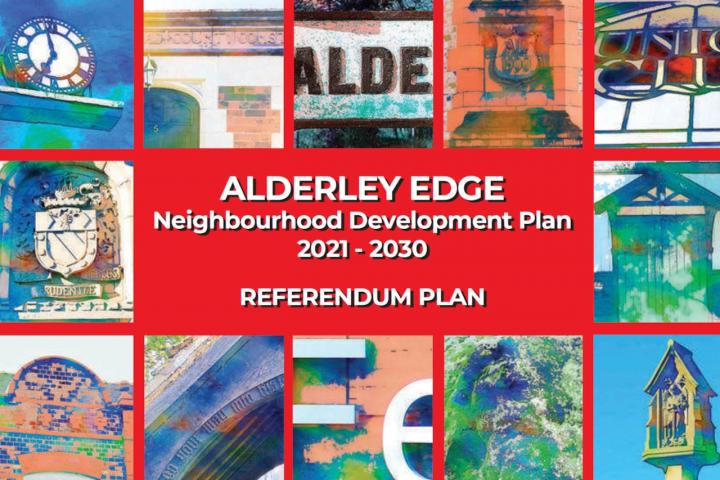 Alderley Edge residents will have the opportunity to have their say on the future development of the village next month.
Following a review by an independent planning inspector, a referendum is being held on Thursday, 6th May, asking residents whether they want Cheshire East Council to officially adopt the Alderley Edge Neighbourhood Development Plan (AENDP).
An independent group of Alderley Edge residents started putting together the Alderley Edge Neighbourhood Development Plan in 2016 and the process has involved various consultations with residents of the village and organisations which have influenced the policy and development content of the plan.
The plan comprises planning policies and aspirations on the development of the village and if approved it will become a planning policy document which is considered when determining planning applications in Alderley Edge, alongside the Cheshire East Local Plan and national planning policies.
Speaking in February, Councillor Sarah Greenwood said 'We are delighted that the Plan is now proceeding to referendum. Its policies will enable the local community to influence future development and protect the character of our village.
"The amendments that Cheshire East Council has made to its own draft Local Plan have a knock-on effect for the Neighbourhood Plan. The biggest change is that we are no longer required to give up Green Belt land to build more houses around the village. So, the developments at Ryleys Lane, Beech Road & Jenny Heyes have been the removed from this Plan altogether, though a reduced scheme at Ryleys Farm could be revived after 2030 as the land is safeguarded for future development.
"Whilst protecting the green belt is to be welcomed, it does mean that land will not be available for the creation of additional parking for the village. Existing recreational land (e.g. allotments, playing fields etc) identified for parking would need to be provided elsewhere in the village, and this may have been achieved by releasing land from the green belt for housing and leisure. It is important to recognise that there is a trade-off here, between protecting the green belt and providing more parking.
"After the hard-work of all those involved in getting the Plan this far, I hope the village will continue to support the Plan and participate in the forthcoming referendum."
On polling day, Thursday 6th May, polling stations will be open between 7am and 10pm. Covid-secure arrangements will be in place, similar to those you might expect in shops and banks, such as hand sanitiser, floor markings and face masks so that voters can vote safely.
When visiting polling stations, voters should wear a face covering (unless they have a valid exemption), bring their own pencil or pen, follow signs and guidance from staff and adhere to social distancing.