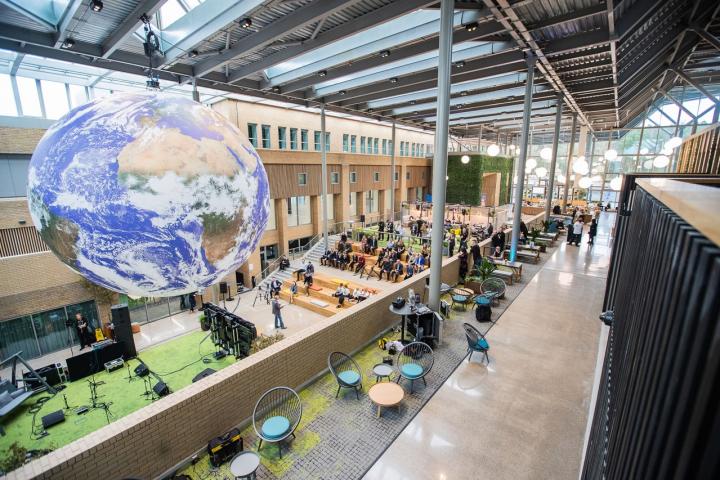 Promotional Feature
Bruntwood SciTech creates workplaces that foster a sense of community, purpose and connection for customers and their surroundings. We curate vibrant spaces that will enable our customers to thrive and grow.
The business is rapidly evolving and we are now looking for an individual with a proven track record in event management to ensure that our community strategy is flawlessly executed. We are looking for someone who is excited by building communities and understands the importance of delivering exceptional service.
The role is a brilliant opportunity for someone looking to take the next step in their career as you will have a real opportunity to pursue your aspirations and to shape your role.
You will work in a role where your creative ideas and innovations can be shaped to deliver a unique customer experience, ultimately supporting wider strategic objectives around customer retention and loyalty.
More info here > www.bruntwoodtalent.co.uk
Closes 23 March.
About Bruntwood SciTech
A 50:50 joint venture between Bruntwood and Legal & General, Bruntwood SciTech is the UK's leading property provider dedicated to the growth of the science and technology sector. Bruntwood SciTech is creating a network of innovation districts across the UK with locations in Manchester, Leeds, Birmingham, Liverpool and Cheshire, including Manchester Science Park, Platform, Innovation Birmingham, Liverpool Science Park and Alderley Park. The Bruntwood SciTech network is already home to over 500 of the UK's most disruptive science and technology businesses and will support the creation of over 20,000 high value jobs for the UK economy over the next 10 years.
Alderley Park, located just outside Manchester, is the UK's largest single-site life science campus and has long held an internationally-recognised reputation for drug discovery. There are over 200 businesses based at Alderley Park, employing over 2000 people working in pharma and biotech in particular in the fields of drug discovery, medtech, artificial intelligence, diagnostics, analytics and medical communications. Alderley Park is home to leading UK institutions ¿ Cancer Research UK¿s Manchester Institute, Medicines Discovery Catapult, and one of the Lighthouse Labs which is addressing large scale testing of COVID19.
Alderley Park supports and attracts businesses to the campus by offering one of the widest ranges of scientific services of any science park in the UK, working with strategic partners and through its own in house team of scientific experts. Services include preclinical imaging, vivarium, media and glassware provision, biobanking and sample storage, co-working laboratory, and open access analytical facilities delivered in partnership with Waters Corporation and Cytiva (Formerly GE Healthcare).
The Alderley Park Accelerator, delivered in partnership with incubation specialists - BioCity, supports new and early-stage life science businesses to start-up and scale up, providing intensive programmes offering access to finance, talent and a network of over 200 expert mentors.
Tags: