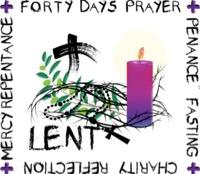 Promotional Feature
The three traditional ways in which people observe Lent are though fasting, prayer and charitable giving.
Actually, the three fit together. When we fast or abstain from luxuries, we save money. When we pray, as Jesus taught us to do, for God's will to be done on earth, our hearts are inclined to charitable giving, which we can then do with the money we haven't spent on luxuries.
We are inviting the whole community of Alderley Edge to join us in our Lenten Appeal. We have identified four charities which we wish to support:
Christian Aid are raising money to support vaccination programmes in third world countries. Actually, at the moment there are no vaccines in around 100 countries, so before Christian Aid can support vaccination roll out in the countries where they work, they are putting resources into advocating for a fair distribution of vaccines and have appealed for funding to support this. To find out more or donate directly click here.
Mothers Union. We support the Mothers Union each Lent. This year we have identified a programme which provides trauma recovery counselling for women across the countries where the Mothers Union is organised. This year economic devastation and increased deaths because of the pandemic have added to the traumatic experiences Mothers Union members are enduring. Trauma recovery counselling helps to build resilience in the aftermath of tragedy. To find out more or donate direct click here.
Wilmslow Wells for Africa. This well-known local charity is raising money to build a well for a school in Zambia. Washing hands is a practical way to prevent the spread of the covid virus. We take availability of clean water for granted. The well will provide enough water for students to wash their hands more frequently and help prevent the spread of disease. To find out more or donate direct click here.
Zentec Network Solutions. This is a small Cheshire based company that has started refurbishing donated laptops and tablets so that they can be distributed to children who don't have access to this technology at home. They need some funds to buy the replacement batteries and chargers and things that they need to make the donated computers serviceable. Since the start of 2021, our vicarage porch has been a drop off point for donated computers. The refurbished computers are distributed via primary schools in Cheshire and Greater Manchester. To find out more click here.
Incidentally, if you have a laptop of tablet that you are not using any more, and wish to donate it, simply drop it off in the vicarage porch.
How to donate:
Write a cheque made payable to The Parochial Church Council of St Philip & St James Church Alderley Edge, mark it 'Lenten Appeal' and post it into at the Vicarage.
OR
Transfer the money electronically to The Parochial Church Council of St Philip & St James Church Alderley Edge Sort code 20-53-77 Acct No. 40696668 and type in Lenten Appeal as the reference.
If you are a UK tax payer and would like to gift aid the donation, please email [email protected] for a gift aid form.