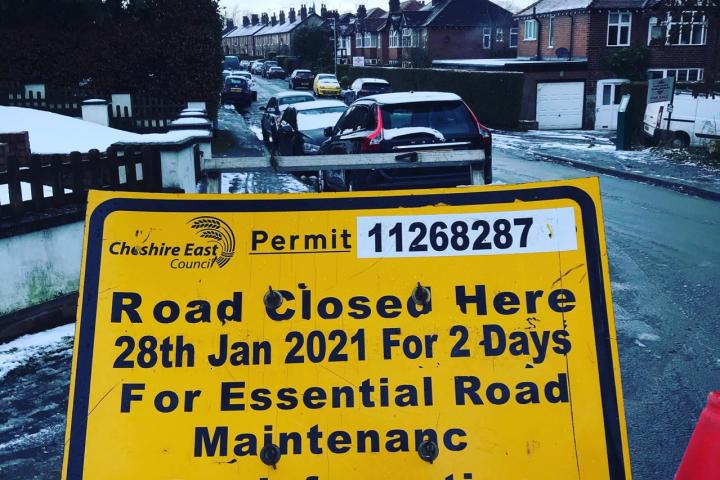 Moss Lane will be closed for two days this week for carriageway repairs.
The road will be closed, from 9am and 3.30pm on Thursday 28th and Friday 29th January, between 9.00am and 3.30pm. Moss Lane is to be included in this year's (Level 2) carriageway repair programme.
Councillor Craig Browne, said "Towards the end of 2019, all Cheshire East Councillors were invited to submit up to five priority roads within their wards for assessment and consideration for inclusion within the annual capital repair programme for 2020/21. Initially, only 29 of the 82 ward councillors across Cheshire East responded (as you would expect, I was one of the 29 who responded).
"My five priority roads for 2020/21 were: Trafford Road, Moss Road, Moss Lane, South Street and Eaton Drive. Thankfully, following an assessment by engineers from Cheshire East Highways, both Trafford Road and Moss Road scored highly and work was able to be carried out earlier this year. Following additional funding made available this year by Cheshire East Council, I have now received the welcome news that Level 2 patching will also be carried out on Moss Lane in this financial year."
Whilst access will be provided to residential properties, residents and visitors are kindly asked not to use Moss Lane for parking during the period of the works, to enable planning and re-surfacing vehicles to access the road unobstructed.
Tags: