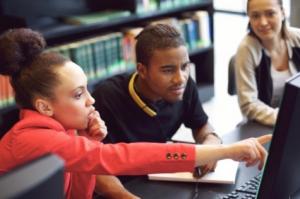 Cheshire East Council has launched a new jobs and training support programme to help young people and adults across the county to achieve their goals.
Working with Cheshire West and Chester Council and Warrington Borough Council, Cheshire East will deliver a programme with one-to-one engagement with young people and adults seeking opportunities for work or training.
Funded by the European Social Fund, the programme will be known as Journey First and is designed to help young people who are not in work, education or training.
A team of employment support workers will be on hand to give individual support and advice designed to help them achieve their goals and aspirations for work, training or further education.
Councillor Kathryn Flavell, Cheshire East Council cabinet member for children and families, said: "Sadly, there are many young people across Cheshire who are struggling to find work or to access the kind of education and training that would help them to progress in life, including individuals with long-term disabilities, mental health conditions or even homelessness.
"As the country continues to face the huge economic impact of the pandemic, this programme has taken on even greater importance as we do not want to see these young people fall by the wayside and become the forgotten victims in the scramble for jobs."
Journey First is specifically aimed at vulnerable young people and adults, aged 16-24, cared for children, care leavers and adults disadvantaged by long-term unemployment or disabilities.
Click here to find out more about Journey First, email [email protected] or call 07814 079458.