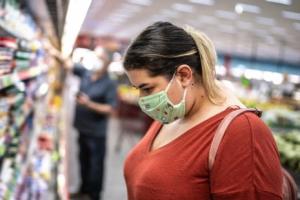 Leaders from Cheshire East, Cheshire West and Chester, Warrington and Halton Council, the Police and Crime Commissioner, the Chair of the Local Enterprise Partnership, and their senior officers, met on Monday, 2nd November, to assess the implications of this weekend's announcement by the Prime Minister.
The Outbreak Coordination Group which overseas Cheshire's response to covid-19 strongly endorse the renewed message to Stay At Home, Protect the NHS, Save Lives.
The Chair of the Leaders Board, Councillor Sam Corcoran, said: "We have spoken out over the last eight months, when the government was slow to act, failed to deliver critical support, relied too heavily on opaque national commercial contracts, didn't provide enough certainty to protect jobs and businesses, and made announcements without proper consultation with local government. But, given where we now are, the pressures on our NHS, and the advice of national and local public health experts, we support the government's decision to introduce a time-limited national lockdown."
Speaking about an effective system for testing, contact tracing, and support to isolate being a precondition for a successful exit, the Outbreak Coordination Group believe a localised system has been demonstrated to deliver more success at containing the virus than the national system which still contains significant gaps.
Therefore the group agreed to bring forward a detailed plan for a localised test, trace and isolate system, to be fully operational at the conclusion of the lockdown period, enabling local businesses to re-open as soon as it is safe to do so.
Councillor Louise Gittins, Chair of the Outbreak Coordination Group which overseas Cheshire's response to covid-19, added "We now need to use this time to make a difference beyond November. We need an exit strategy. By using this time to put in place the right local and national systems, we can put ourselves in a better position to keep the virus under control through Christmas and into 2021."