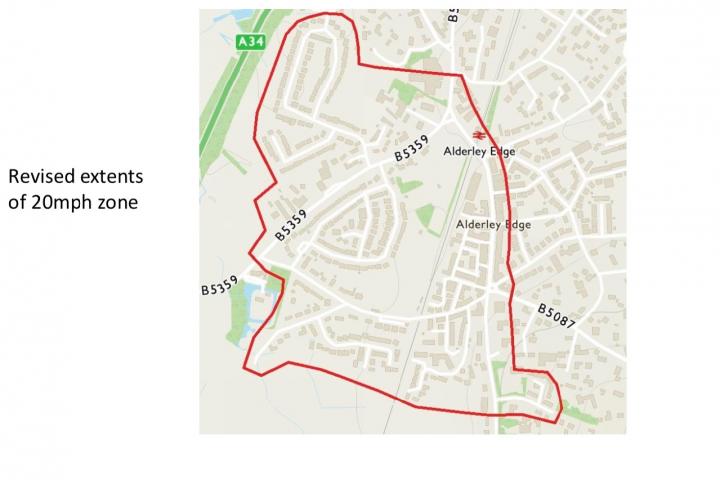 Following an increasing number of complaints from local residents regarding the driving of high performance vehicles through the village, the council and police have been working tougether to consider the scale of the problem and agree what they feel is an appropriate solution.
A survey was conducted, between from August 13th and September 1st, in order to obtain information from local businesses and residents regarding the nature of incidents, the times the behaviour was likely to occur, and also to collect views on how this had affected the local community.
Councillor Craig Browne explained "During mid to late August, we visited all businesses and the vast majority of residents on London Road and surrounding streets to ascertain the extent to which residents and businesses in the area feel that their lives and livelihoods are being impacted by the behaviour exhibited by some drivers of high performance vehicles (or so called supercars) through the village".
The survey had the highest ever level of response to a comparative consultation carried out by Cheshire East Council.
A total of 1342 responses of which 97% were residents of the village or a wider area
87% identified loud revving of vehicles and excessive engine noise as being anti-social
78% identified fast acceleration (not necessarily speeding) as being anti-social
68% identified speeding as one of their main concerns about these vehicles
59% identified gathering of spectators at the kerbside as a public nuisance
In response to the results, a series of actions have been endorsed that have been drawn up in consultation with Cheshire East Highways, including:
Establishment of a 20mph zone - which comes with supporting physical infrastructure (ie traffic calming) whereas a 20mph limit applies to a single road and does not include any traffic calming
Introduction of a mini roundabout at the junction of Wilmslow Road and Brook Lane
Introduction of raised tables at the four existing pedestrian crossing points
Introduction of other traffic calming infrastructure in the village centre
Serving of Community Protection Notices by police and civil enforcement officers
These draft proposals are open to consultation in November and then (subject to any changes being necessary) there will be a further consultation on the final proposals in January/February 2021.
Councillor Craig Browne said "I have now set up a short survey on the proposed measures which I need to ask residents to complete so that I can get a sense of their views on the proposals before proceeding to formal consultation after Christmas. Here is the link to the survey - https://www.surveymonkey.co.uk/r/V2X837S - There are only seven questions and it should take no more than 2 or 3 minutes to complete."