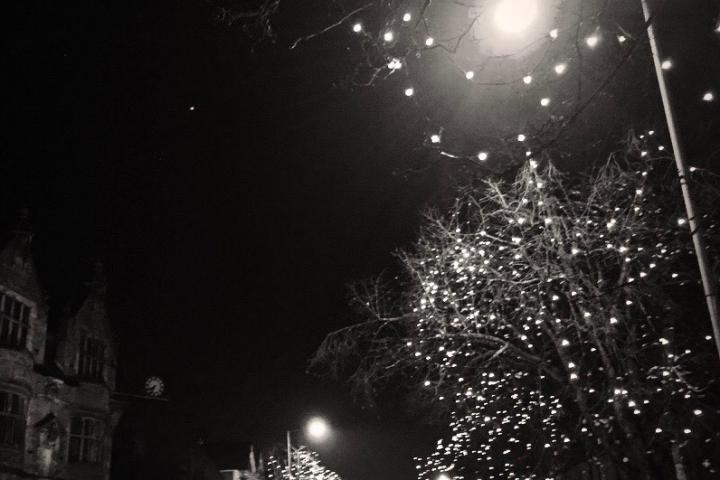 Due to the current Covid-19 restrictions, the annual Christmas Lights switch on in the village will take a different form from that of previous years.
Organisers were planning a celebration that had potential to go ahead, even whilst adhering to Covid-19 restrictions, however, since the rule of six and further social distancing measures were heightened any plans have been moderated.
Councillor Mike Dudley-Jones said "In light of these current restrictions, we will endeavour to make Alderley Edge feel festive and get into the spirit of the season.
"Three Christmas trees will be installed as usual and festooned with lights. The column lights will be re-installed along London Road and the trees that sit along London Road will be lit as usual with their existing lights."
All the lights will be tested in advance of being switched on at 5pm on Saturday 21st November 2020.
Cllr Dudley-Jones added "We had hoped to welcome the festive season to Alderley Edge with its first lantern parade, led by family, community and friendship groups. Of course, this is not possible this year, but we hope to bring Alderley Edge a wonderful Christmas Lights Switch on in 2021!"
Local residents are urged to continue to support our village restaurants, café's, bars and shops will be open on Saturday 21st November 2020, subject to further government guidance.
Further details about this event will be published as they are confirmed.