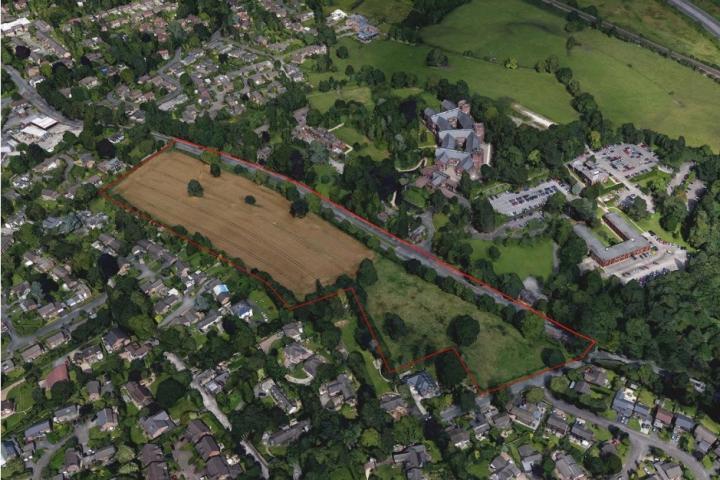 A parcel of land located opposite the Royal London campus and west of Alderley Road, which was released from the green belt in order to assist the Council in achieving a five year supply of housing, has been put on the market.
In March 2018, Royal London were granting planning permission for up to 60 homes on the 9.1 acre site, which is now referred to as 'Westlands'.
Mike Brassington, Director of Residential Development at Colliers International, said "Westlands represents an excellent opportunity for a housebuilder to acquire a 'ready to go' site in a desirable and well-established residential area.
"Being generally level and rectangular in shape the site naturally lends itself to development and will be attractive to housebuilders, whilst the prominent road frontage makes for a highly accessible site from both a construction and occupational perspective."
Brassington continued "Fulshaw Park is located within walking distance from the highly desirable town centre of Wilmslow, which boasts a wide range of local amenities including excellent schools as well as high-end retail and leisure facilities. The site's prominence on Alderley Road, the 'southern gateway' to Wilmslow, means it also benefits from proximity to Alderley Edge; an equally desirable town within Cheshire's 'Golden Triangle'."
Colliers is also advising Royal London on a redevelopment/disposal strategy for the wider Fulshaw Park campus, following Royal London's announcement that it is to relocate to nearby Alderley Park by 2021.
Royal London were also granted planning permission in 2016 for a new office development at their Alderley Road campus. However, in October 2017 the company announced it would be moving out of Wilmslow, from their current site at Alderley Road to Alderley Park.
The wider Fulshaw Park site will be redeveloped to create a 'living campus' incorporating 17,000 sq m of new office space, suitable for occupiers of varying sizes, with up to 1,100 car parking spaces and the creation of new pedestrian and cycle routes. The northern part of the site has outline planning permission for a further 120 homes.
Tags: