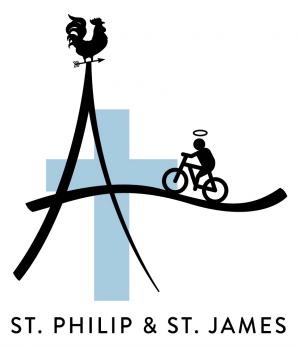 St Philip and St James church are inviting people from across the community to support a sponsored cycle ride along the Middlewood Way this autumn.
Rev Robin Pye. vicar at St Philip & St James Church said "The church has been very active in recent months running a foodbank for the community as well as a volunteer led shopping scheme for people who have been self-isolating and providing long term support for all sorts of people who have found the lockdown particularly difficult.
"All this work has continued at a time when restrictions on services of various kinds have reduced the church's income from collections so that a £10,000 deficit is threatened if not addressed by the end of the year.
He added "The church is of course, not alone in this predicament. Individuals, families and whole businesses and organisations have seen their income reduced and face even more uncertainty ahead. At the same time, other people have been able to maintain their income and may even have more cash than usual because they are restricted in what they can spend it on.
"So, while generally encouraging people who have been fortunate to be generous towards those who have been less fortunate, the church is also hoping people will feel moved to support the church either through direct donations or through the sponsored cycle ride."
People can complete the ride at a time to suit themselves. The plan is to ride along the Middlewood Way from Bollington to Marple and take a picture of yourself at either end to load up to the church website.
Fancy dress is encouraged and there will bw a prize for the best fancy dress.
Rev Robin Pye vicar at St Philip & St James Church added "At a time when we are prevented from being together in so many ways, the church hopes this event will contribute positively to community cohesion."
To take part, register on the church website.