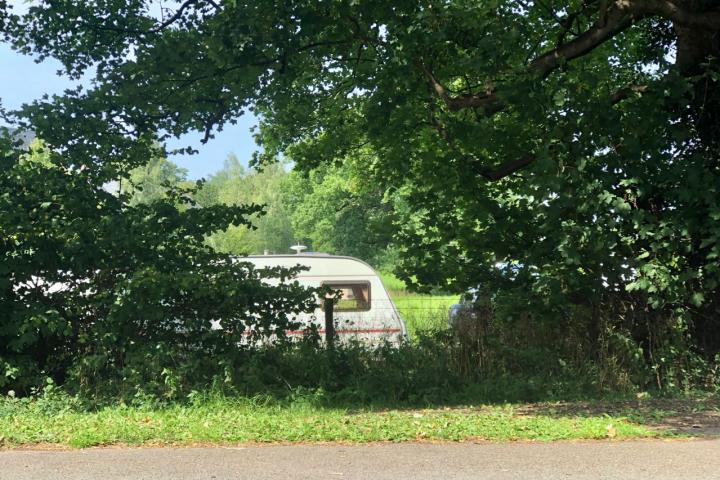 Some travellers arrived in the village over the weekend and have set up an encampment off Wilmslow Road.
A group of approximately seven caravans arrived around 5pm on Saturday, 8th August, are parked on the first field on the left as you head out of Alderley Edge towards Wilmslow, having entered via the gate opposite Horseshoe Lane.
Councillor Craig Browne told alderleyedge.com "I understand from a nearby resident that they are currently leaving the site.
"I reported the encampment to the Council's Gypsy & Traveller Team and made contact with the landowner. As the encampment is/was on private land, the G&T Team are working with the landowner to offer advice and support but are unable to intervene directly."
He added "Over the last twelve months there have been more than 100 unauthorised encampments across the borough and the Council is therefore working hard to establish a formal Gypsy & Traveller Transit Site, which will give the police additional powers to move unauthorised encampments on."
Updated: 11/8/20 - Cheshire East Council has confirmed that this group of travellers have now left the site.