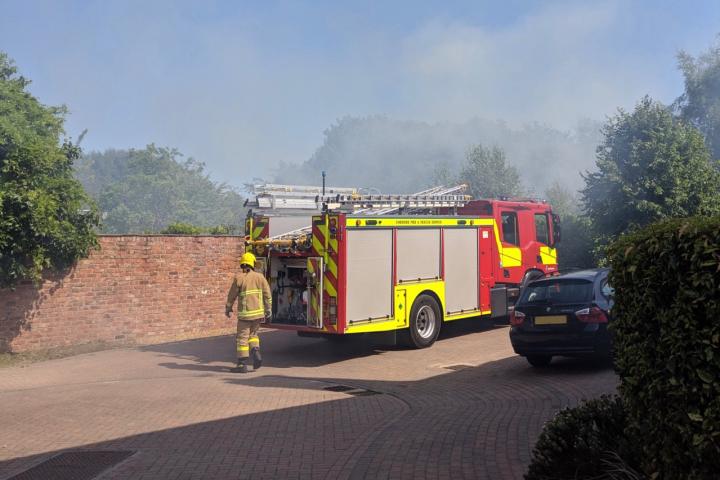 Firefighters were called to land off Brook Lane in Alderley Edge today (Thursday, 25th June), following reports of flames and smoke.
On arrival crews discovered a fire which was now out of control on land adjacent to Russet Way. They used a hose reel jet to extinguish the flames.
Photo by Russet Way resident.