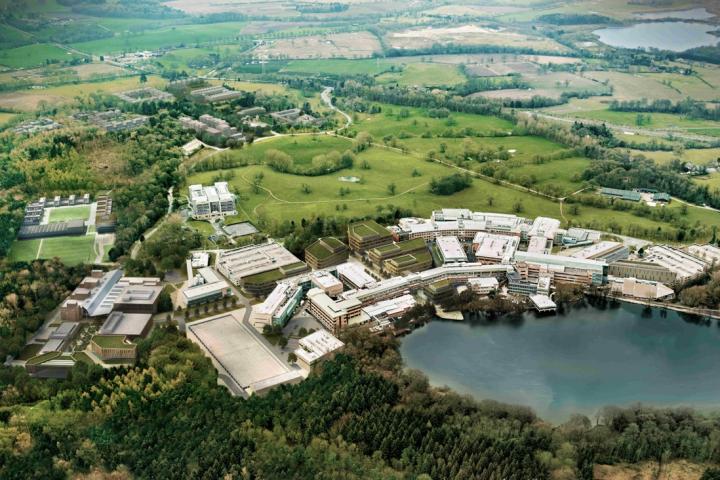 The Northern Powerhouse Investment Fund (NPIF), which is delivered by British Business Bank has invested a total of £2.5m into businesses based at Alderley Park.
The £2.5m invested into businesses at Alderley Park forms part of NPIF's £10m milestone that was recently achieved in the Cheshire and Warrington region.
Alderley Park offers bioscience facilities for life science companies at every stage and is home to over 200 businesses. It includes a range of workspaces, events and a community that encourages businesses to collaborate, innovate and grow.
The milestone includes loans to Aptus Clinical a specialist clinical research company and Colibri Scientific, a clinical trials service, as well as two separate investments Alderley Analytical a bioanalytical service which supports drug development programmes with a mission to support the rapid development of new drugs.
NPIF was established in 2017 with the aim to deliver a range of funding options to ambitious and high-growth SMEs to aid expansion and create economic prosperity in the North of England. Cheshire is one of the funds' 10 Local Enterprise Partnership (LEP) areas in which NPIF has made an impact by helping businesses seeking investment to accelerate their growth. The Fund offers a range of finance options including micro-finance, debt finance and equity finance, with investments ranging in size from £25,000 to £2m.
Grant Peggie, Director of the British Business Bank, said: "It is great to see the huge investment being made into Alderley Park which highlights the sheer amount of innovation that is taking place across the region. Reaching this £2.5m milestone at Alderley Park is really important for NPIF in showing the investment taking place across the Northern Powerhouse in science and new technologies."
Dr Kath Mackay, Managing Director of Alderley Park, said: "Access to funding is a hugely important issue and our ecosystem of innovative, ambitious businesses at Alderley Park has been well supported by the NPIF, as this milestone demonstrates. Growing the science and technology sector is central to the future of UK Plc and Alderley Park is major element in a wider picture of the North West's flourishing knowledge-based economy."
The Northern Powerhouse Investment Fund project is supported financially by the European Union using funding from the European Regional Development Fund (ERDF) as part of the European Structural and Investment Funds Growth Programme 2014-2020 and the European Investment Bank.
Tags: