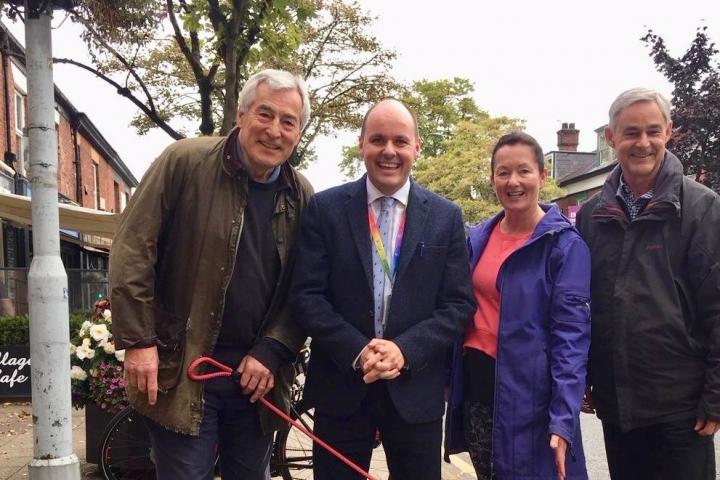 Many residents have become increasingly alarmed by loud and inconsiderate behaviour in our village in the evening and at weekends.
Problems include parking on pelican crossings, double yellow lines and pavements; speeding and reckless driving; loud and late music beyond licensed closing times, anti social behaviour and drug use. These frequently make our home a hostile place to live in. This all came to a head when we recently experienced our first stabbing.
The Parish Council's priority is to ensure that residents feel safe, without adversely impacting on the well-run businesses that cater to the village's vibrant evening and weekend economy. We cannot do this without the help of our police, and for too long now we seem to bear the brunt of poor behaviour without any noticeable police presence.
We have asked for help and support at the highest level and the Police and Crime Commissioner, David Keane visited the village on Thursday 12th September to discuss future strategies. He has assured us that this support will be given. This followed a meeting the previous week between senior officers from Cheshire Police and Craig Browne and Mike Dudley-Jones representing the Parish Council.
Both meetings were very encouraging and I am grateful to David Keane and Cheshire Police for helping us to meet this challenge. We are working closely together with Cheshire Police and Cheshire East Council at ways of securing a permanent Police base here in the village centre and we wish to assure residents that action is being taken, and that this will become visible very shortly.
Photo: Cllr Mike Dudley-Jones, PCC David Keane, Cllr Liz Marshall, Cllr Geoff Hall
Mike Dudley-Jones
Chairman, Alderley Edge Parish Council