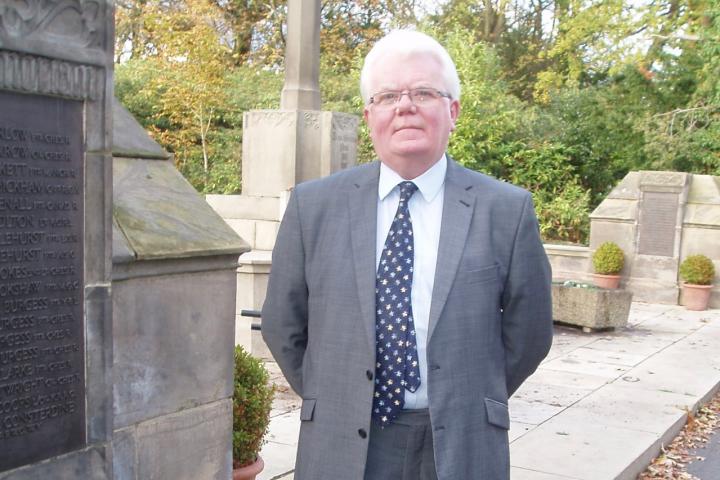 In the run up to the local elections on May 2nd I am publishing brief interviews with each of the candidates - standing for seats on both the Parish Council and Cheshire East Council - that respond to my request, in the order in which they respond.
To read interviews with other candidates you will be able to click on the tags at the bottom of the article. For example, pieces on the other candidates for the Alderley Edge Parish Council election will all be tagged 'Alderley Edge Parish Council 2019 Election'. Candidates representing the same party or group will also be connected via the tags and all articles will be tagged '2019 Local Elections'.
Paul Brearley is a Conservative Party candidate for both the Alderley Edge ward on Cheshire East Council and Alderley Edge Parish Council.
Paul was previously a Senior Operations Manager for a private sector healthcare provider.
He is Clerk to and Parish Councillor on Little Warford Parish Council and a member of the management committee for the Hall at Marthall.
Why have you decided to stand for election as a ward councillor at CEC?
I feel that the residents of Alderley Edge need a strong voice on CEC to ensure that AE is not over looked by the council, a strong conservative voice is needed to secure AE it's fair share of funding,
Have you stood for election before? If so when and for which party?
Many years ago in the 1980's in fact I stood as a candidate for the Liberal Party
What do you consider to be the important issues facing Alderley Edge?
Issues facing Alderley Edge are the continued parking issues, there needs to be a full and frank discussion with residents to hear their ideas as opposed to a preselected choice, planning issues especially potential housing developments, I would like to restart meetings with Chairs / Deputies of neighbouring Parish Councils [as happened during the previous Parish Council] to discuss common problems.
What do you hope to achieve and how in the next 4 years?
I would hope to secure better Cheshire East Council investment in Alderley Edge over the next 4 years, ensuring that our voice is heard when competing for resources, high level representation within Cheshire East Council.
What experience and personal qualities will you bring to the role?
I have extensive experience in dealing with the Public Sector having previously been a non executive director in the NHS, 22 years experience as a magistrate, 20+ years as a Trustee of Citizens Advice and other work for charities. I have energy, enthusiasm and a willingness to get things done.
Why should Alderley Edge residents vote for you?
I hope residents of Alderley Edge will see a conservative who is all about them, not about me. I'm putting them at the heart of things not any personal ambition.