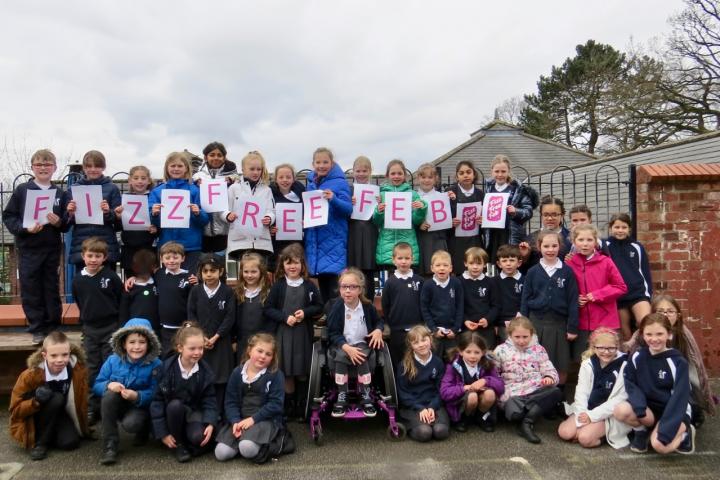 When Alderley Edge Community Primary School heard about the Fizz Free February challenge the School Council were keen to get involved.
Fizz Free Feb, an initiative supported by Cheshire East Council, is aimed at encouraging children to give up fizzy, sugary drinks for the month of February.
As an accredited 'Healthy School' the School Council wanted to encourage fellow pupils to look after their teeth and warn them of the problems associated with too much sugar such as diabetes.
The School Council discussed the idea in a special meeting and launched the project in an assembly, creating their own versions of the posters to put up around school. They shared the special calendar with all the children to encourage them to participate.
Approximately 30% of all the children at the school managed to give up fizzy drinks for the whole of February and were rewarded with a special certificate, a Head Teacher's Award and bonus house points for their school team.
Mrs Walsh (Interim Head Teacher) said, "We are always looking for ways to encourage our children to be fit and healthy and Fizz Free February was a fantastic way to teach the children of the health risks associated with too much sugar. We were delighted with how many children participated and succeeded in the challenge. It is definitely something we will consider doing again in the future."