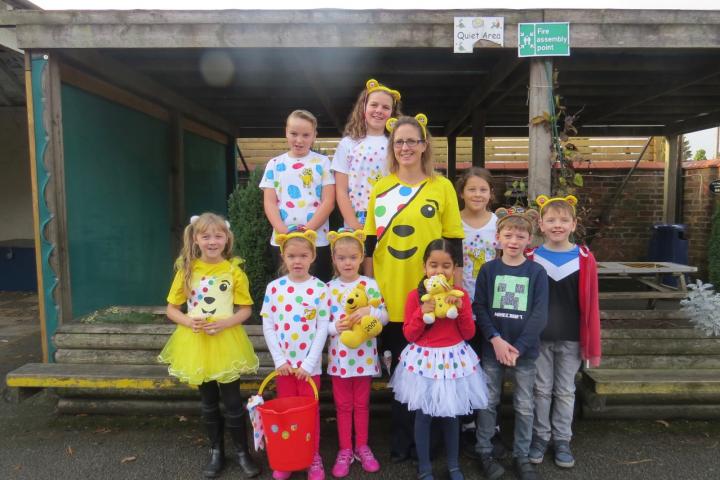 Alderley Edge Community Primary School supported Children in Need today by carrying out many different activities to raise money for the charity.
The children all wore their own clothes and were encouraged to dress in spots or stripes and wear Pudsey accessories. Some children used their own initiative to design, make and sell badges whilst others opted to have a sponsored silence.
After school, the year five children held their own cake stall whilst the school choir rattled their collection buckets to add to the school's fundraising total.
Mrs Lindsey Walsh (Interim Headteacher) said, "Children in Need is such an important charity and one to which our children can really relate. We teach our children the importance of everyone doing their part to make a difference to the lives of others, no matter how small. The teachers have been talking to their classes about the support Children in Need gives to children and families across the U.K. The money collected from the different events today will be combined and we are looking forward to finding how much we have raised."