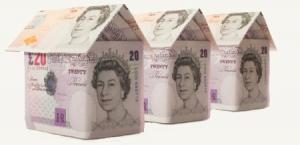 Some two years ago, recognising that Cheshire East Council was not meeting Government guidance to make NHB funds it received - £35 million between 2011 and 2017 – available to local communities "to see the economic and social benefits" of new accepting new housing Residents of Wilmslow and their Cheshire East Councillor, Toni Fox, started lobbying Cheshire East Council to give some of this money back to residents.
Cheshire East Council has now agreed, for the next 2 years only, to make £2 million available to be spent to meet locally decided needs across the Borough. This area – Wilmslow, Handforth and Alderley Edge – will receive a total of £173,462.
The 8 local Cheshire East Councillors met on Monday to agree the top priorities that are designed to incorporate as broad a brief as possible to encourage applications, and, that will allow applications for those schemes that have already been suggested to Councillors.
Detailed information on the scheme, together with application forms, will be available on Cheshire East Councils website later next week.
In the meantime please contact your local Cheshire East Councillor, or Town or Parish Council, for further information.
Councillor Toni Fox – Independent Dean Row Ward, Wilmslow
Tags: