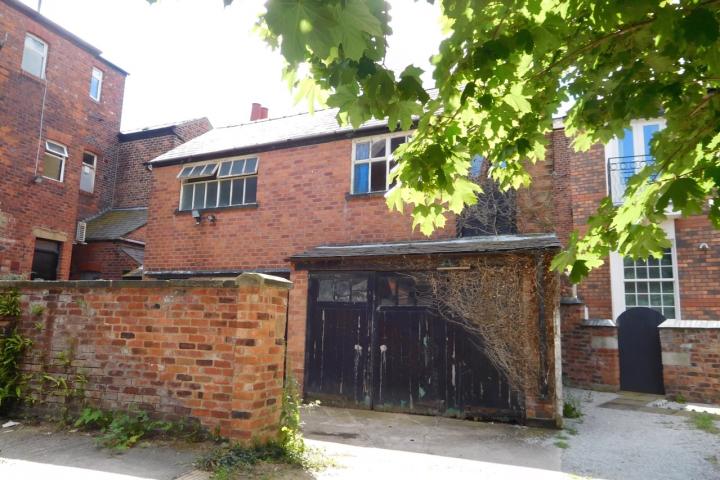 An appeal against Cheshire East Council's refusal of plans to demolish a derelict building in the village centre and replace it with a two and a half storey mixed use block has been allowed.
ATCO Export have won their appeal to knock down a two-storey detached building situated to the rear of No's 14 -18 London Road and replace it with a building comprising of an office on the ground floor and two one-bedroom apartments on the first and second floor.
Planning permission (reference 17/4952M) was refused, contrary to the planning officer's recommendation, because "The proposal represents an overdevelopment and over intensification of use resulting in unacceptable living conditions for future occupiers, and lack of outdoor space."
A previous application (reference 16/3610M) for the erection of a residential block comprising of three apartments was refused in October 2016 on the grounds that it represented an overdevelopment and over intensification of use, resulting in unacceptable living conditions for future occupiers. The applicant appealed the Council's decision but this was dismissed in July 2017.
The applicant subsequently submitted the revised plan which they state "has overcome the concerns raised in the previous appeal and for those reasons it is requested that the appeal be allowed".
The main issue was the effect of the development on the living conditions of future occupiers with regard to outlook and access to outdoor amenity space.
The Planning Inspectorate upheld the appeal on the grounds that "The ground floor would be occupied by an office, which is a significant change from the previous appeal scheme. An office is a less sensitive use, and this would overcome the previous Inspector's concerns regarding the outlook and privacy afforded to a ground floor apartment in that scheme. The first and second floor apartments would look out over the rear of commercial properties fronting London Road.
"This would afford longer range views that would provide an adequate level of outlook to the proposed dining/living areas and bedrooms. Whilst the rear facing windows would have a more limited outlook, these would serve small kitchen areas only."
He added "The apartments would not be served by outdoor amenity space. However, they would be small one-bedroom properties that would be unlikely to appeal to a family. Accordingly, the lack of garden space would not justify withholding permission in this case."
Councillor Craig Browne said "I am disappointed that an appeal by the applicant to redevelop this site with one ground floor office and two upstairs apartments, has been upheld by the appeal inspectorate. The application was originally recommended for approval by the Planning Officer at Cheshire East Council, but overturned by members after I called the application to Northern Planning Committee.
"I remain of the view that, whilst the site does need to be developed, the relationship with neighbouring properties makes this location unsuitable for living accommodation."
Tags: