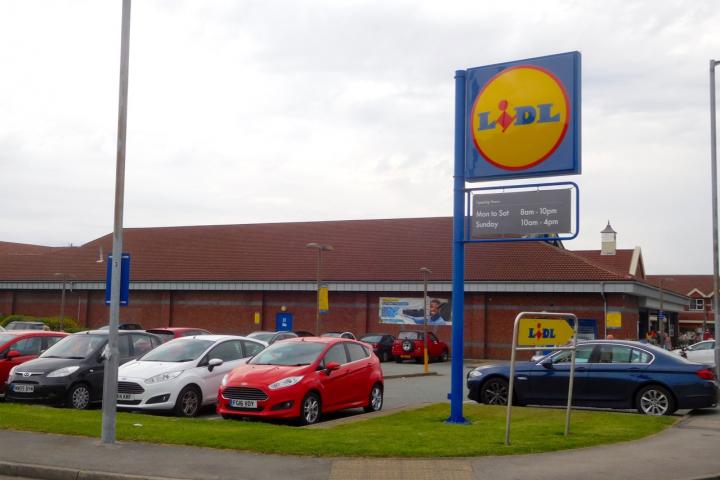 It is clear from the Financial Mail on Sunday's article yesterday that Lidl has an aggressive 'modus operandi' when it comes to selecting sites for their expansion in the UK and Ireland. They find a vulnerable community asset, brow beat the sitting tenant into relinquishing their lease, grab the land from beneath their feet and convince the local council that they are developing the site for the benefit of the local community.
The Cheshire East case officer's recommendation to approve the Lidl development at Summerfields Village Centre, shows that CE development managers are complicite in support of such moves. The Cheshire East Local Strategy Plan was 7 years and £3.7M in the making, finally adopted in July 2017, but the case officer has chosen a 'saved policy' from before 1997, as the sole basis for his economic sustainability argument. This flies in the face of both the local plan and government legislation that calls for a 'Town Centre First' approach to retail development, so protecting both Wilmslow and Handforth town centres from unsustainable developments of this kind. At the same time, this golden thread of 'sustainable development' in the statutes, aims at protecting community assets, in this case a well patronised swimming pool and fitness centre, from attack.
It is about time that Cheshire East Council demonstrate that they have the residents of Cheshire East, as the centre of their attention, and not developers hellbent on destroying their local infrastructure. It is interesting to note that the extensive development planned at Earl Road, Stanley Green Retail Estate is seen as a possible threat to the vitality and viability of Macclesfield Town Centre. Can you imagine the impact on Wilmslow and particularly Handforth town centres, and local traders, of this 'go to' Retail Park Lidl store if approved at Summerfields Village Centre? This is a 27000 square foot major Lidl supermarket, of which I cannot find larger in the UK.
Tags: