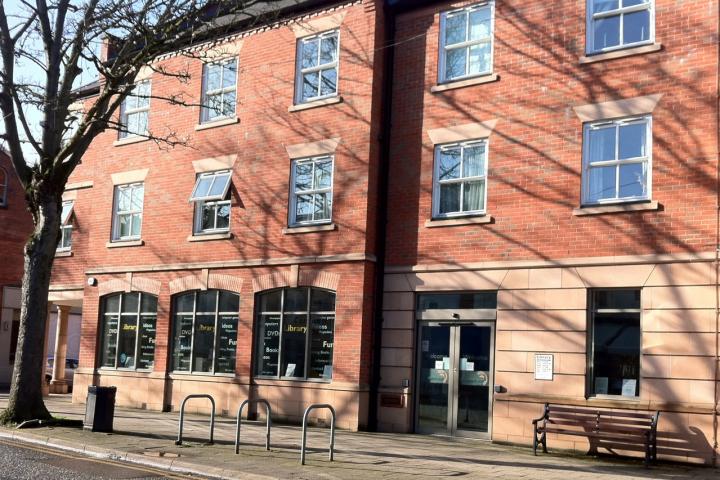 Local residents have very little time left to register their feelings about the Council's proposal to close Alderley Edge library., following the announcement in November that it is under threat as Cheshire East Council is considering closing it in order to save around £50,000 a year.
As previously reported on alderleyedge.com, the future of the village library is under threat as Cheshire East Council is considering closing the three smallest libraries in the borough in order to save money over the next three years.
In November, the Council published it Pre Budget Consultation for 2018-21 which includes closing Alderley Edge, Disley and Prestbury libraries in order to save £150,000 a year.
The consultation period ends today (Friday, 12th January) so anyone wishing to respond to the proposals send their comments to Cheshire East by 5pm today.
Responses can be sent by email to [email protected] using the subject reference "Pre Budget Consultation Response: Alderley Edge Library".
Councillor Craig Browne wrote to CEC saying "I am writing to respond to the Pre-Budget Consultation (2018/19) and in particular, the proposal to close Alderley Edge Library at a saving of £72,000 to Cheshire East Council.
"Whilst I fully appreciate the pressure local authorities are under, following the reduction and eventual removal of the Revenue Support Grant from central government, I cannot help but feel that closing public libraries to achieve a relatively insignificant cost saving, would be a retrograde step. I am mindful of the words of the C19th philosopher, Andrew Carnegie, who commented that 'there is not such a cradle of democracy as the free public library. A library outranks any other one thing a community can do to benefit its people and it is a never failing spring in the desert'.
"The building used by Alderley Edge Library is available to Cheshire East Council at a peppercorn rent and there is also a covenant in place, registered by Alderley Edge Parish Council in 2001, which prevents the building being used for any purpose other than as a public lending library or associated Cheshire (East) County Council service until after the year 2050. I am pleased to attach a copy of this covenant with my consultation response. This being the case, the community of Alderley Edge, led by the Parish Council and myself as the Ward Councillor, have been considering how we might help Cheshire East Council reverse its initial proposal and keep Alderley Edge Library open at a reduced cost.
He continued "In response to my public call for support, approximately 35 residents (one of whom is a qualified, retired librarian) have already come forward to offer their time as volunteers; therefore our proposal is that they are prepared to support one full-time or two part-time paid members of staff (rather than the current three members of staff). This would enable the library to remain open, preferably with extended hours, but with a smaller cost to the Council's staffing budget than is currently the case. With this number of volunteers, each individual volunteer's commitment would be no more than an average of three hours per month, which is both realistic and achievable. As Ward Councillor, I am prepared to lead by example and give an hour a week of my own time.
"A longer term aspiration, is that a smaller group of these residents come together and set up a legal entity, such as a Community Interest Company, Company Limited by Guarantee, or Registered Charity, which could take over the running of the asset from Cheshire East Council; however, setting up the legal entity, establishing a Board of Trustees or Directors, developing a viable business plan and seeking the necessary funding from third party (potentially charitable) sources, as well as training volunteers to offer the services that would need to be delivered from the library, is not something that could be achieved between now and 1st April and in all probability, would take a minimum of two to three years to set up.
"There is a role that Cheshire East Council might play in supporting such a transition; for example, providing legal advice on the setting up of a CIC etc, as well as providing training to the potential volunteers on how to support the librarian in delivering certain library services. Such volunteers would also need DBS clearance and some form of health & safety/first aid training, which again, Cheshire East Council could provide. I hope the leadership of the Council will recognise this proposal as a positive response from the residents of Alderley Edge, to a challenging situation and will support it accordingly. Full details of the list of volunteers can be provided on request."
Tags: