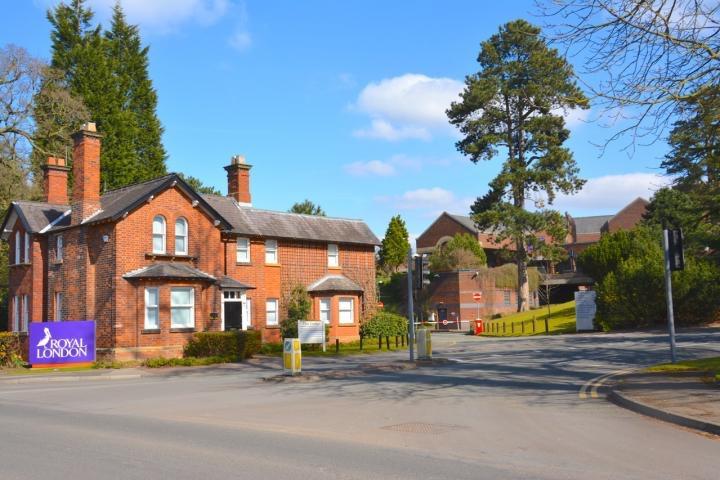 Despite having been granted planning permission in 2016 for a new office development at their Alderley Road campus, Royal London Group has confirmed that it is moving out of Wilmslow.
The existing offices at the Royal London Campus on Alderley Road no longer meet the needs of a growing business so the company has been considering a range of options for the future, including potentially moving out of the Borough.
After a lengthy evaluation process, Royal London has today told local staff of its intention to stay in Cheshire East, with the favoured location being the Parklands building at Alderley Park, around 3 miles from the Wilmslow Campus.
The company says that a move to Parklands will enable it to continue growing, whilst providing a world class working environment for current and future workers.
The company still has the option to develop a building on the existing site should any unforeseen challenges emerge over the next few months but strongly believes that 'Parklands' is the best option. The firm will be able to occupy the site sooner than any of the alternatives considered and won't be at risk of continued disruption of extensive and sustained building works going on around staff as would be the case on the current site.
Neil Kilshaw, Head of Group Facilities and Estate Transformation at Royal London, said: "It has long been recognised by Royal London and by Cheshire East Council that our existing buildings in Wilmslow no longer meet the needs of a growing modern business like ours.
"We have thoroughly investigated a range of possible sites, including remaining at a redeveloped Wilmslow Campus and moving out of the Borough. Our exhaustive search has convinced us that Cheshire East and Parklands is the best possible location for our business and our staff."
Royal London Asset Management, which is responsible for strategic management of the site, remains committed to supporting the Cheshire East Council vision for a Living Campus in Wilmslow, as set out in the council's Local Development Framework. As such, work regarding planning applications at the campus is ongoing.
Tags: