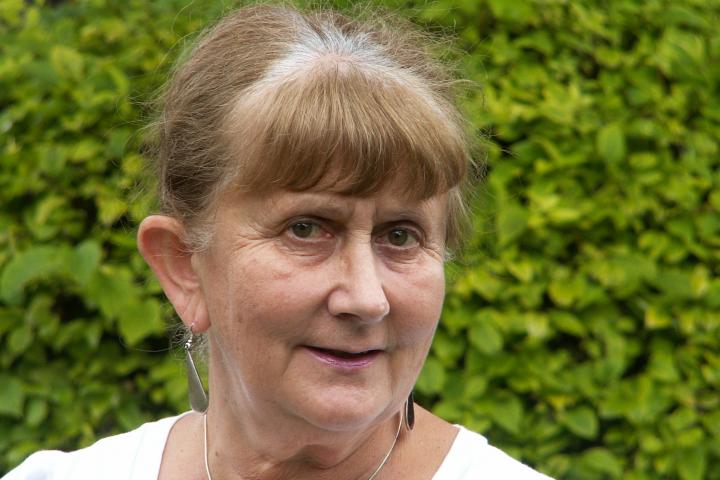 Alderley Edge resident Elizabeth Horrocks is about to become a published author, with her first novel due for release this week.

"The Edge of Doom" follows the story of two IT students who are commandeered by the pilot of a military helicopter and embark on a dizzying time-travelling journey. Focussed in the Cheshire countryside, it is rooted in ancient stories, and leads eventually to the sandstone hill of Alderley Edge, where legend and history meet.

Elizabeth told me "I've been attending a Creative Writing class in Winsford, and "The Edge of Doom" grew out of some of the exercises we were given there. One started with a helicopter landing in Winsford, so that meant a Cheshire setting, and naturally I moved it to the Alderley area. That was the beginning of the idea, and, again naturally, as it was a fantasy, it soon became entangled with the legend of Alderley."

Elizabeth, who has been living in Alderley Edge for the past 25 years with her husband and their two daughters, is pretty active in the local community. Many people will know her as "Squirrel" the leader, until recently, of St Philip's & St James Brownies, she is still one of the leaders of the Youth Drama Group at the church and busy with local guiding.

Elizabeth also said "For people with good memories: my other "claim to fame" was being BBC Mastermind Champion way back in 1974."

"The Edge of Doom" is the first book in a projected trilogy and will be published Vanguard Press, the new writer's imprint of Pegasus Publishing, on February 26th. It is available to order from Amazon priced £9.99.