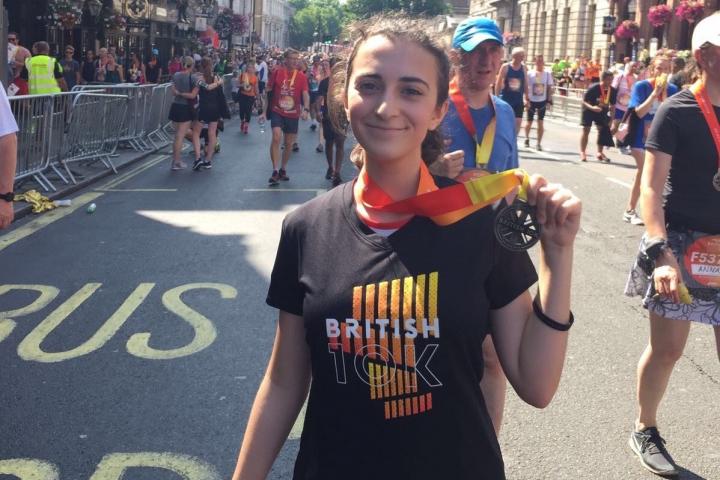 Head Girl at Alderley Edge School for Girls, Rowdah Charbak, took part over the summer in the Virgin British 10K London Run, raising an impressive £4147 for her chosen charity, Syria Relief.
Rowdah has supported this charity for many years which helps families, in particular widows and orphans, suffering in tragic conditions in war-torn Syria.
She feels strongly about supporting Syria Relief saying "Coming from a Syrian background and having family still over there, I feel I must help in whatever way I can. I am extremely grateful to everyone who has supported me over the past 4 years and I know that their donations have made such a huge difference to so many lives."
Rowdah has been running for charity to raise money to support victims of the Syrian conflict for four years now and in total has raised £23,706.32, so far.