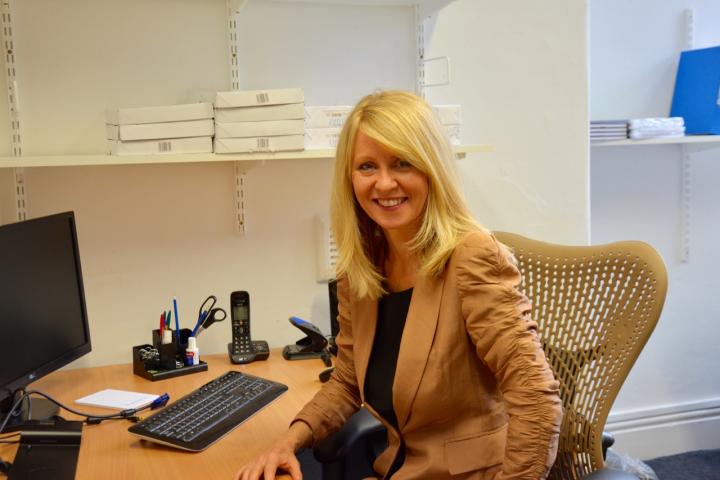 Tatton MP Esther McVey has opened the doors of her new constituency office in Wilmslow.
Located on Chapel Lane, the premises provide a base in the constituency's largest town for the MP and her staff which is separate from the Tatton Conservative Association's office in Knutsford.
Speaking about the location, Ms McVey described it as "a great little road which also has ease and accessibility - being on a bus route and with car parking."
Ms McVey will continue to hold surgeries across the constituency, four have been held so far in Wilmslow, Mobberley, Knutsford and Wincham, but will also be holding future surgeries in Chapel Lane.
Her first few months as Tatton MP have been busy, during which time she has been getting out and meeting with people, whether that be at the opening of a new business or attending local events like the Wilmslow Show, Wilmslow Scarecrow Parade or the Cheshire Show.
Ms McVey has also visited the nearby Green Room Theatre, Waters Corporation and Alderley Park as well as meeting with the Forum for Private Businesses - to discuss issues such as exports, transport and business rates - and Transport Minister Paul Maynard with the Mid Cheshire Rail Users Association to discuss unlocking the lines to connect Mid Cheshire to Manchester.
One of the first things Ms McVey did when taking up office was meet with local headteachers to discuss the Fair Funding Formula. She then met the Secretary of State for Education Justine Greening MP, along with other local Cheshire MP's to discuss the historic under-funding of schools in the area, and school budget issues more widely.
Ms McVey welcomed the recent confirmation of an extra £1.3 billion for the national schools budget by 2019-20 and the "enhanced plus settlement for Cheshire", saying "I will wait and see how it sits with teachers and governors to determine whether I should go back to the Secretary of State."
When I asked what have been the highlights during recent months, the Tatton MP spoke about the "spectacular community spirit" and all the things that the locals do such as the fantastic Wilmslow Scarecrow Parade, the Mobberley Rose Queen, Knutsford May Day and the opening of the new pavilion at Croftside Tennis Club.
She has also attended the Alderley Edge Community Primary School Fair and Alderley Edge Cricket Club as well as meeting with Councillor Craig Browne and a number of Alderley Edge residents at her surgeries who raised concerns about car parking, the cost of rents and rates for local businesses and the proposed new Marks and Spencer Food Hall adjacent to the station.
Another project Ms McVey has been working on is setting up a Youth Advisory Group who will be holding their first meeting at the weekend.
She explained "There needs to be a voice for the youth as they have a lot of big issues coming their way, whether it be tuition fees or getting their foot on the property ladder."
Esther McVey intends to be very active canvassing in the local community and will be knocking on doors in Alderley Edge in two weeks time.
Her office can be reached via 01625 529922 or [email protected].
Tags: