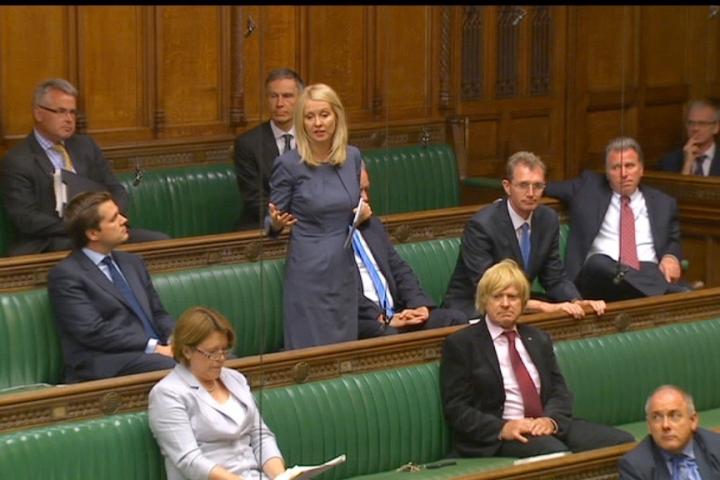 Tatton MP Esther McVey is calling for all mobile phone signals to be cut within prison estates to stop criminals carrying out illegal activity, threatening victims and using drones.
Speaking in Parliament on Tuesday, 5th September, Esther McVey urged the Government to support her call to ban all mobile phone signal in prisons to end the problem.
Ms McVey said: "Having recently met with the governor of Styal prison in my constituency, drones are becoming an increasing problem in prison as is the illegal use of mobile phones and the two are linked together as the mobile phones give greater frequency and accuracy for drone activity.
"Does the minister agree with that the way to curb drone activity and stop illegal mobile phone use is to stop phone signals in prison and will he support my Private Member's Bill to do that?"
Justice Minister Sam Gyimah said "I fully support her Private Member's Bill. It is the right thing we need to deal with the illegal use of mobile phones which is used to carry on criminal activity from behind bars."
Private Members Bills are a chance for backbench MPs to introduce legislation but unless they receive support from Government, most will not succeed in becoming law.
Ms McVey will now write her proposed legislation which will return to the Commons to be discussed on December 1st.
She added: "I am delighted to have got verbal support from the relevant department so quickly and I have been speaking to victims affected by people using mobiles in prison to contact them, prison staff and other interested parties to see how best to push forward this legislation to reduce crime and protect victims."
Tags: