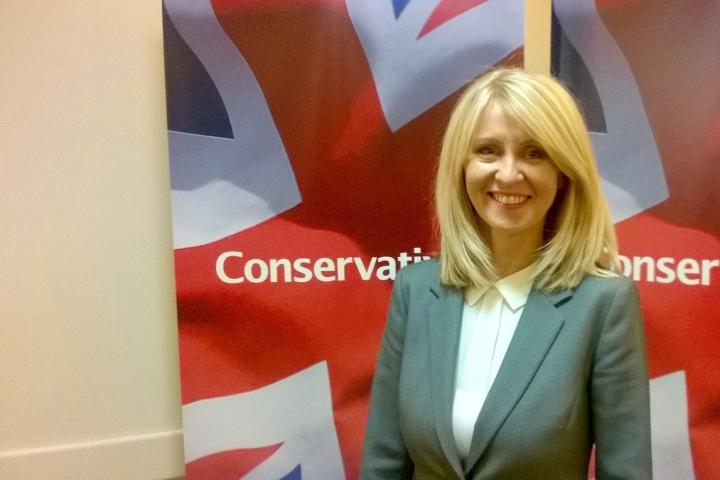 Esther McVey, the former Employment Minister, has been elected as the new MP for Tatton with 58.6% of the vote and an overall majority of 14,787. The turnout was 72.4% in what is historically a Tory stronghold.
Speaking ahead of her win the former MP for Wirral West, who lost her seat in the 2015 General Election, said she would be honoured to represent Tatton and vowed to work hard in Westminster to be a strong local voice on the issues that matter to local people.
Esther said "My priorities are be to ensure young people in Tatton get the best start in life. I will also be a champion for local businesses across the constituency and fight to ensure the protection of our beautiful countryside."
Esther McVey was up against Independent candidate Quentin Abel, Green Party candidate Nigel Hennerley, Labour candidate Sam Rushworth and Liberal Democrat candidate Gareth Wilson.
2017 General Election Results: Tatton constituency
Conservative Majority 14,487 - 58.6%, Turnout 48,092 - 72.4%
Candidate Votes % share
Esther McVey – Conservative Party 28,764 58.6%
Sam Rushworth – Labour Party 13,977 28.5%
Gareth Wilson – Liberal Democrat Party 4,431 9%
Nigel Hennerley – Green Party 1,024 2.1%
Quentin Abel – Independent 920 1.9%
Esther McVey replaces George Osborne who announced in April that he was quitting as MP for Tatton after being appointed editor of the Evening Standard. He was elected in June 2001, replacing Martin Bell to become the youngest Conservative MP in the House of Commons.
Updated: Monday 12th June
Esther told wilmslow.co.uk "It's a great honour to be elected as the Member of Parliament for Tatton and I'm grateful that people have put their trust in me to represent them in Parliament. I will be a hard working constituency MP playing an active role in the local community."
Results for 2015 General Election
Candidate Party 2015 Result
Stuart Hutton UK Independence Party 4,871
George Osborne Conservative 26,552
David Pinto-Duschinsky Labour 8,311
Tina Rothery Green Party 1,714
Gareth Wilson Liberal Democrat 3,850
Results for 2010 General Election
Candidate Party 2015 Result
Sarah Flannery Independent 2243
Michael Gibson The True English (Poetry) Party 298
Richard Jackson Labour 7803
David Lomax Liberal Democrat 10,200
George Osborne Conservative 24,687