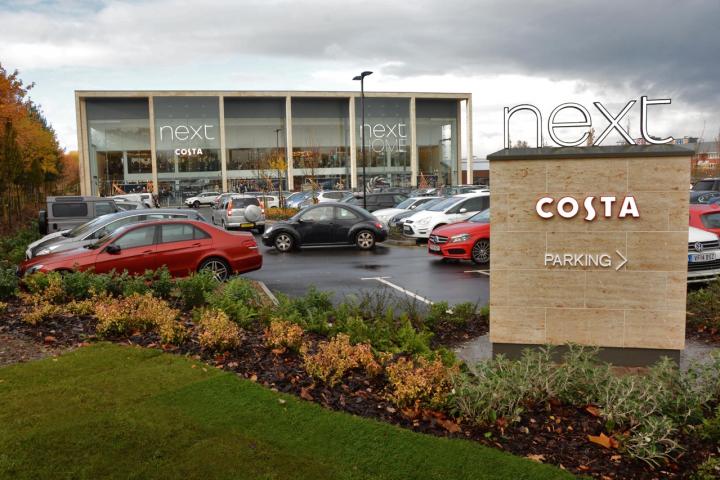 Aviva Investors has purchased the recently opened Next Home and Garden store at Handforth Dean for £15.8m.
The Next store, which opened in November 2016, is Phase 1 of the planned £160 million Handforth Dean Shopping Park from Alderley Edge based developer Consolidated Property Group.
The acquisition was made on behalf of one of its client funds, Essex County Council.
Commenting on the investment, Andrew Coles, Asset Manager at Aviva Investors, said "This acquisition is an example of Aviva Investors repositioning a portfolio; divesting out of smaller secondary retail assets and investing in a larger, high quality retail asset. The investment follows Aviva Investors' purchase earlier in the year of the nearby Altitude, Atlas Business Park, and highlights our focus on clustering ownership of assets in our target locations."
Martin Ridgway, Managing Director of Consolidated Property Group, said: "This multi million pound investment by Aviva Investors is a very significant vote of confidence in the Handforth Dean Shopping Park and, importantly, the wider area. It demonstrates the potential the city institutions place on the scheme and its financial viability.
"Obviously the second and third phases have yet to receive planning permission but if they do I would envisage these phases being of similar interest to investors. The final scheme will involve approximately 25 retail units and create about 950 jobs so any such investment is really a vote of confidence in the creation of jobs and the Park's future performance."
A planning application to convert the garden centre for further retail is due to be considered by Cheshire East Council's Strategic Planning Board on Wednesday, 24th May, along with Phases 2 and 3 of the Shopping Park development. If approved the scheme could bring 25 new retail and restaurant operators to Council owned site at Earl Road to complement the flagship Next store which COG says will create approximately 920 full-time jobs.
CPG's Handforth Dean Shopping Park proposals will be decided by Cheshire East Council's Strategic Planning Board at their meeting on 24th May alongside Orbit Development's application for an adjacent site so the Committee can assess the cumulative impact.
Orbit's plans are to demolish the existing warehouses at the junction of Earl Road and Epsom Avenue and replace them with a parade of six units and a standalone unit. If approved Orbit says the development would create 290 additional jobs.
However, whilst the plans to extend the Next store are recommended for approval, because the Employment Site is already being used for retail with the Council having granted planning permission for the Next Store in 2013.
The other two CPG applications along with the Orbit one are being recommended for refusal by the planning officers, because, whilst it is recognised the proposals would generate a significant number of jobs, they would result in the loss of employment land at a time when the Council is actively allocating additional employment land as part of its emerging local plan.