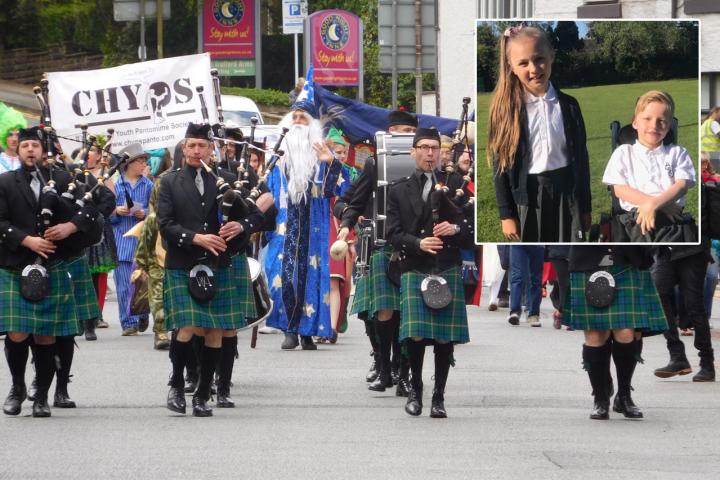 With less than a week to go until the Alderley Edge May Fair two local school children are preparing to take a starring role.
This year's event will be officially opened by the May Fair King and Queen. May Queen Lilly Jervis is a pupil at Alderley Edge Community Primary School. She is ten years old and absolutely adores animals, especially elephants! One day, a budgie flew into Lilly's garden and landed on her head. She stood still for half an hour so that it didn't fly away, and Angel still lives with her today.
Patrick McCabe, age seven, also attends the village primary school. He is going to be the first ever May King which the organisers are all excited about. Patrick loves cars and his favourite type is Mini. He was born in Switzerland and lived there for six years, so he loves to go sledging in the snow.
The pair will take part in the May Fair parade in a horse drawn carriage, leaving the football pitch on Chorley Hall Lane at 11am and travelling down London Road along with 200 other participants including the Town Crier, wizard, giant puppets, dance groups, Galactic Knights, Cheshire Fire Service and vintage vehicles.
After arriving at the park they will open the Fair at midday, then spend the day enjoying the entertainment.
Paul Marshall, Chairman of the Alderley Edge May Fair Committee, said "Lilly, Patrick and their friends will be able to enjoy the fancy dress competition, donkey rides, ferris wheel, bumper cars, the Botanist's secret garden, town crier competition, the dog show and the traditional sports day in the arena."
See our events calendar for more details about what will be happening at the pre- Alderley Edge May Fair Sports & Social Event in the park on Friday, 19th May and on the actual day.
Please note that delays are expected, due to road closures for the parade, between 10.45am and 12noon on Saturday, 20th May, and the car park on Ryleys Lane will be closed on both Friday 19th and Saturday 20th.
Tags: