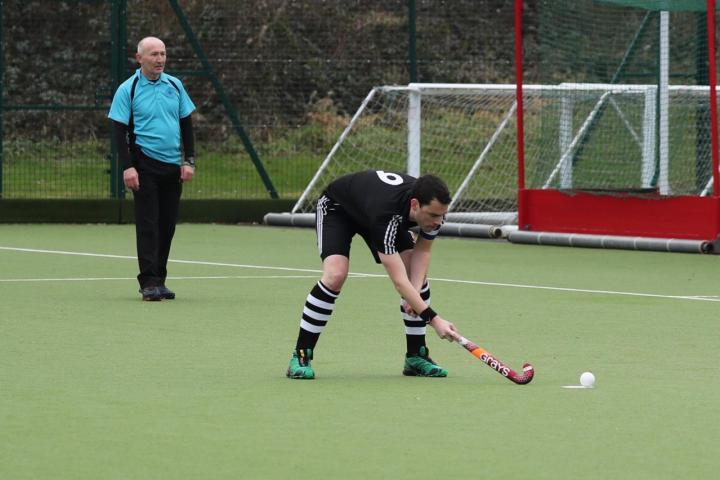 An in-form James Warburton demonstrated that Alderley Edge Mens 1st XI mean serious business in the North Premier league, netting four goals in Edge's 5-3 away win over Whitley Bay & Tynemouth. Edge's other goal came from Ben Gregory.
The score line was a repeat of the men's victory over Bowdon 2's the previous weekend, where Warburton again found the back of the net. These most recent results see Edge sitting comfortably in second place in the league behind Leeds 1s.
The 2s didn't' share the 1s momentum and went down 1-2 against Preston 2s in North division 1. However, the Mens 3s sit second in North West division 3 on goal difference behind Deeside Ramblers 3s following their 6-2 win over Neston 3s on Saturday.
The 4th XI currently sit mid-table in North West division 4 after their home 1-1 draw against Sale 1s. Sadly the 5s didn't enjoy such a good day at the office in the same league – an early injury to Paul Buckingham contributing to their 0-9 loss against Bowdon 4s. However, the young team never gave up and will have learnt a lot from the experience, not least the need to convert any chances they create.
The 6s, comprising a mix of experienced players and some juniors, travelled to Macclesfield and lost 1-2 to their 3rd XI in what was a closely contested game which saw some great saves from both keepers. George Markham was on the score sheet for Edge. Fortunes were reversed at The Edge though where the Mens 7s beat Macclesfield 4s 1-0.
The Ladies 1s are currently third in North division 1 on goal difference behind Ben Rhydding 2s, their opponents next week. The team have had a busy 7 days, travelling away to Newcastle Upon Tyne last Saturday where they won 1-0 and then playing a re-arranged match against Didsbury Greys on Sunday where they ran out 3-2 winners in what was a tetchy game which saw players from both sides carded. This Saturday they drew 2-2 with Brooklands 2's, despite missing several key players.
The 2s also drew their late afternoon home fixture against Macclesfield 1s 0-0. The Ladies, currently second in Cheshire league division 1, will be kicking themselves for being unable to capitalise on the many opportunities they had to score in what is turning into a very competitive title race, with just five points separating the top five teams.
The young and improving Ladies 3rd XI scored an emphatic 9-1 win over bottom of the table Bowdon 4s in the same league. The game saw three goals in the first half for Edge – two from Lois McTiffin and one from Bo Rydings and a further six in the second half scored by Brogan Tennant, Amy Colledge, Libby McCoy, Katie Roberts, Katie Haszeldine and Tor Parkin.
The 4s won their Cheshire league division 3 fixture against Northop 2s 3-1, and the 5s drew 1-1 against Neston 3s in division 4. The 5s went down 1-2 against Crewe Vagrants 3s while the 7s enjoyed a fantastic 8-2win over Oxton 4s.
Photo: James Warburton taking a penalty flick
Match report by Sue Polley.
Tags: