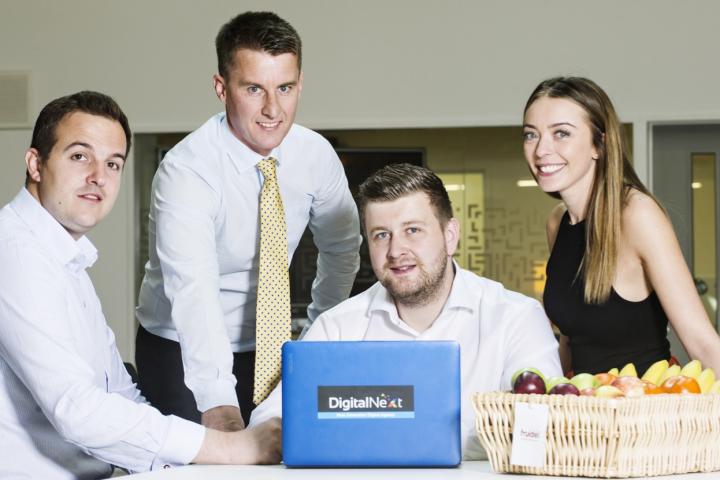 Promotional Feature
Digital Next, have announced a 24 month digital partnership with office fruit supplier, Fruidel. This digital partnership will include Web Design & Development and Online Marketing services to significantly enhance their online presence and performance.
Incepted in February 2016, Fruidel have earned contracts with over 500 leading businesses to date that recognise the benefits that Fruidel's fruit boxes pose to their staff's productivity, overall health and workplace morale. Despite such a low-cost initiative.
Fruidel have acquired around £1 million of contract value within its first 12 months, supplying companies in areas such as Alderley Edge and Wilmslow, with aims to reach £2.5million within 24 months with the help of Digital Next.
Digital Next, specialists in web development and search marketing, have identified this opportunity as the ideal partnership to fast-track Fruidel's future growth online. By delivering a revamped, responsive website with improved functionality, Digital Next will enable Fruidel to manage their website with consummate ease and facilitate multi-channel marketing of the business.
Stephen Bohen and Jason Clare, joint CEOs at Fruidel, commented on the deal stating: "When we were first searching for a digital agency to partner with we shopped around quite comprehensively. However, many of Manchester's top agencies simply didn't attempt to understand our needs as a business or plans for future growth. With Digital Next, we felt that they understood Fruidel as a business and us as people, which we feel is crucial for a positive working relationship. We're looking to the future with Digital Next with great optimism, trusting their honesty and transparency in delivering results."
Mark Blackhurst, Joint Founder at Digital Next, said: "We are extremely delighted to have been chosen by Fruidel to become their digital partner. We know there were many other agencies competing for the work, but Stephen and Jason recognised our experience and the high level of skill possessed by our Web Development and Marketing teams. Following our initial discussion and consultation, Fruidel formed the view that they needed to implement a long term digital strategy to ensure solid business growth, stability online and become market leaders.
"There is also clear synergy between our two organisations and we hope to pass on the lessons we have learned ourselves from being a high growth company, before assimilating this knowledge into the planning of their future projects. Stephen and Jason are extremely determined young entrepreneurs with a healthy, creative ambition; exactly the type of client we love to work with.
"Fruidel is a fantastically vibrant, distinctive B2B office fruit delivery service that has been developed in a short period of time. Our experience of working on integrated digital campaigns with fast growing, incredibly exciting projects will ensure that they guys accelerate onto to greater growth in the next few years. We recognised their aims and objectives, before aligning our services to their targets online over the next two years and beyond."
Tags: