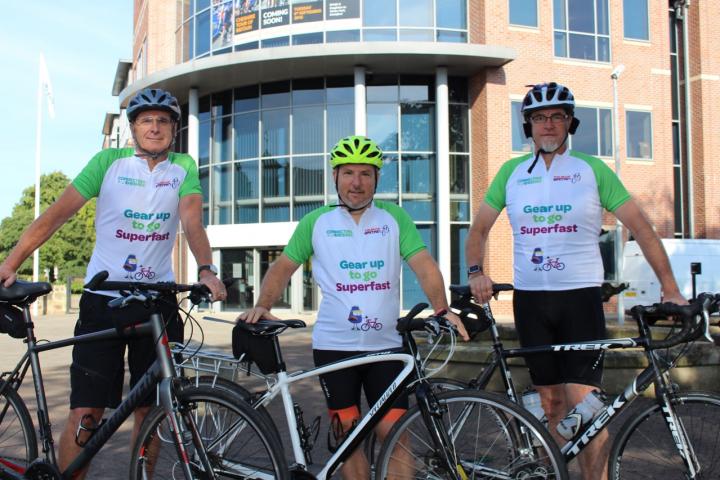 Cyclists are being urged to get on their bikes for the Cheshire East Cycle Challenge – a fun competition which is open to riders across the Borough during September.
Bike fans who sign up for the challenge can win prizes including holidays, bikes, vouchers and much more.
Registered riders will log every bike journey throughout September – with businesses and other employers competing to see who can get the most colleagues using pedal power.
The local contest is part of the National Cycle Challenge, which is co-ordinated by Love to Ride. Since it started in 2008, the challenge has been taken up by more than 200,000 people from 9,815 organisations in the UK and beyond.
The challenge is open to riders of all ages and abilities, even short rides of just 10 minutes can be logged, and takes place during September when the Tour of Britain comes to Cheshire East. (Stage 3 of the Tour takes place on Tuesday September 6, starting in Congleton and finishing in Tatton Park in Knutsford).
Organisations who want to take part need to recruit a 'cycle champion' to register with Love to Ride and encourage colleagues to get cycling and competing.
Competitors receive regular updates on how they are doing compared to other similar sized organisations. They can also check their progress on the Love to Ride 'leaderboard'. Prizes are up for grabs for individuals who clock up the most miles and encourage others to take up the challenge.
Councillor David Brown, Cheshire East Council Cabinet member for highways and infrastructure said, "The Cheshire East Cycle Challenge is a fun and friendly competition which aims to get more people enjoying the benefits of cycling. With the Tour of Britain coming to the Borough in the same month, we are expecting many local people to take up the challenge.
"The challenge is about much more than who can ride the furthest. It's also about which organisations can get the most people cycling. So as well as encouraging existing riders to take the challenge, we want to see people who are new to cycling signing up."
Visit www.lovetoride.net/cheshireeast for details of how to get involved.
Riders can record their progress using a free app called Moves, Cheshire East then hopes to use information provided by the App to better plan local cycling infrastructure and make riding a bike safer and more enjoyable for everyone.
Photo: Cheshire East Council colleagues (l-r) Mark Bayley, Andrew Arditti and Mike Harris who are amongst those who have already registered for the challenge.
Tags: