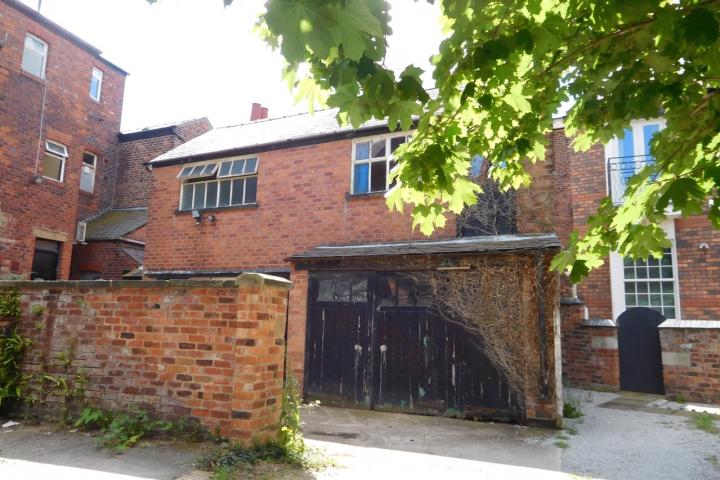 Planning permission is being sought for the demolition of a vacant building in the village centre and its replacement with three apartments.
The proposal is to knock down the existing building situated behind of No's 14 -18 London Road and replace it with a two and a half storey residential block of one bedroom apartments.
Cheshire East Council previously refused planning permission for a three storey office block in July 2011 (reference 11/1310M) because it would be dominant when viewed from No 6 West Street, causing a sense of enclosure to the detriment of the occupiers of this property. The applicant appealed against the Council's refusal of planning permission but the appeal was dismissed.
Following the appeal decision the applicant acquired No 6 West Street and therefore was able to address the relationship between the proposed office block and No 6 West Street.
Subsequently a planning application was submitted (12/4201M) and was approved in January 2013 for the demolition of the existing building to the rear of No's 14-18 London Road and erection of a two and half storey office block, together with a two storey rear extension and alterations to No 6 West Street.
The extension to 6 West Street has been completed and the property is occupied so the applicant is now seeking permission for apartments instead of an office block.
The plans can be viewed on the Cheshire East Council website by searching for planning reference 16/3610M. The last date for submitting comments is 17th August and a decision is expect by 21st September.
Tags: