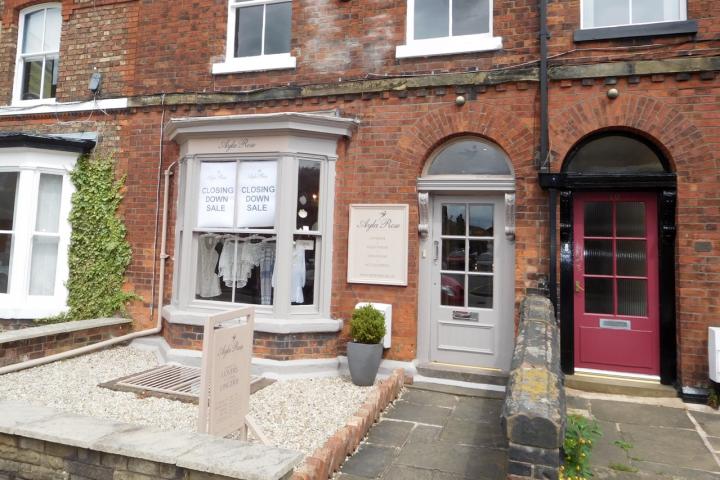 A lingerie boutique which opened on George Street in October 2013 is closing down.
Ayla Rose was created by Juliet McLeod who previously worked as a teacher at Mobberley Primary School. Having spent years as a lingerie shopaholic, she hand-selected every piece for her shop.
Juliet told me "It has been such a tough decision to make but it has become more and more difficult to trade and make any form of living. There are many reasons for this but the increase in pop up shops (who don't have high rent and rates to cover) throughout the village has put immense pressure on all of the retailers here in Alderley Edge.
"The ongoing parking situation makes it almost impossible for customers to come in, spend time browsing and try on / have a fitting."
Juliet added I have always worked really hard to try and offer something different to my customers, found unique brands and really tried to listen to customers needs and wants as much as I could. However, whilst trying to gather momentum several of the directions I have turned to have been blocked or restricted, making it almost impossible to develop and grow my brand."
Ayla Rose will be closing at the beginning of June. The shop will be open Monday - Saturday 10am - 5pm for the next couple of weeks whilst the stock is cleared.
Speaking about what she plans to do next, Juliet said "I am going to reflect on all the positives, hold my head up high and say I tried my absolute best and beyond and very much look forward to seeing what the next chapter brings.
"I would like to thank everybody who has supported me and Ayla Rose in whatever form during my time in the village."
Tags: