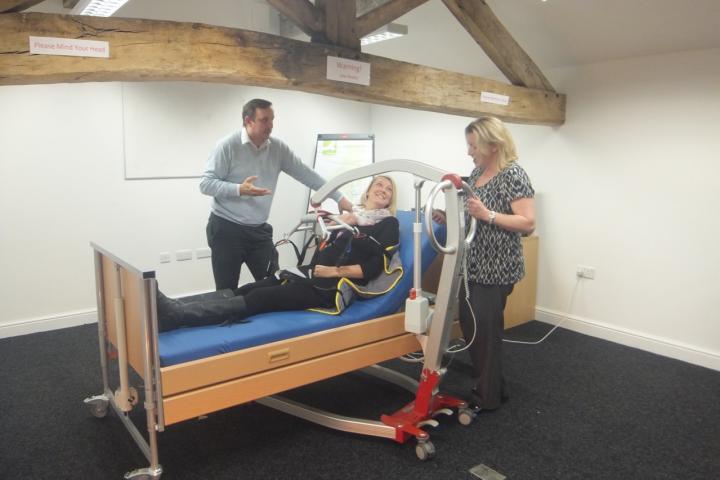 Promotional Feature
Local at home care company, Home Instead Senior Care, which services clients in Macclesfield, Wilmslow, Alderley Edge and the surrounding area, has opened a brand new training facility at 'The Piggery', right across from their current office.
In celebration of the new facility, the care company is holding a recruitment day on 7th May from 11:00am - 4:00pm for anyone interested in working in the care sector.
The new training room is fitted out with a bed, bed hoist and moving and handling equipment, which provides a hands on approach to teaching and showing caregivers all they need to know about looking after their elderly clients. The spacious venue will also be used for Alzheimer's Family Workshops, which take place on a quarterly basis.
The training and recruitment of caregivers is becoming increasingly important, as highlighted by a recent report from the UK Commission for Employment and Skills which identified the need to recruit over half a million carers by 2022.
The report also listed caring as one of the careers of the future.
Steve Akroyd, owner of Home Instead Senior Care, commented, "We believe that recruitment, great training, and quality assurance, coupled with constant recognition of the contribution of individual CAREGivers is what makes the difference between mediocre and outstanding care.
"For people with no prior experience, this new facility allows us to provide a full training programme to our caregivers, giving them the skills required to become an outstanding caregiver. With an ageing population, caring for the elderly has never been such an important issue, so if you are interested in a career in care do not hesitate to get in touch."
Home Instead's unique service is tailored to the needs of individual clients and ranges from help a few hours a day to 24 hour care. Services include companionship, home help covering housework, meal preparation and shopping; to personal care such as assistance with bathing, dressing and medication reminders.
For more information visit the Home Instead website or call 01625 860992.
Photo New training equipment for care givers at Home Instead Senior Care.
Tags: