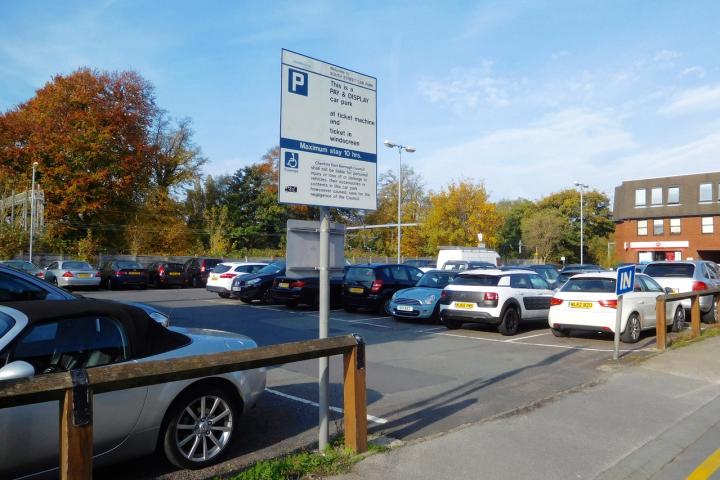 Whilst I live in Macclesfield my classes and canine behaviour clinics require me to spend a lot of time in both Wilmslow and Alderley. I love the area and always receive a warm welcome from residents on my visits. The dogs are rarely as big a problem as their owners believe and dealing with their issues is no problem at all. What does present a problem is... parking.
I've almost given up in Alderley. If I need to meet other trainers I usually suggest Handforth Dean where we can park easily. We used to meet in the centre of town but often spent longer searching for parking spaces than we did on our meeting.
Now I never think about it. If I am meeting anyone unfamiliar with the area I just choose the nearest retail park as the rendezvous.
When the meetings break up I'm frequently surprised how much we spend in the stores which is often more than we did on the meeting. Very little of this is premeditated spending. We 'nip in' for a quick browse and impulse takes over.
I met someone at Stanley Green Costa last week to discuss a new training venue and spent £80 on a jacket in Next. It's not what I intended but it's how retail works.
Unfortunately, it's not how council's work. They are forever in search of the quick buck and forgoing parking fees to drive footfall towards town centre businesses is not on their agenda. It will be when business rates and rents fall off the graph due to empty shops but councils don't look that far ahead.
Knutsford seems to be the least affected by the decline in town centre trade. Could that be due to the on street parking? Pedestrianisation certainly hasn't boosted footfall in Macclesfield and Wilmslow.
I realise parking is a big issue at the moment in both Alderley and Wilmslow. I do not underestimate the problem but reducing town centre parking and stinging shoppers with outrageous fines while providing masses of free out-of-town parking will drive shoppers to retail parks like cows to pasture.
Despite the logic this appears to be the policy Cheshire East intends to consider. There is a plan afoot for Handforth Dean to spread its wings. The scheme includes the erection of a parade of five units along with a standalone single drive thru unit. The proposal is for five units to be used for Class A1 (non-food retail) purposes and two units to be used for Class A1 and/or Class A3 (restaurant and cafe) and/or Class A5 (hot food takeaway).
Additionally a car park containing 240 spaces would be created along with new entrance off Earl Road.
While CEC probably don't know what effect this will have on Wilmslow and Alderley traders I suspect everyone else does.
The views and opinions expressed in this column are those of the author and do not necessarily represent those of alderleyedge.com.
Tags: