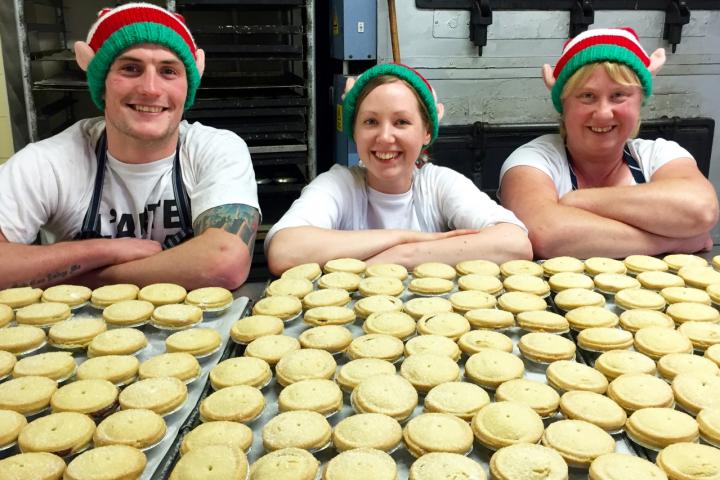 Promotional Feature
Each morning under the cover of darkness seven little figures scurry into the bright lights of the bakery. There they toil away, quiet chatter, fans blowing, ovens hot and mixers turning.
When the day is over they hurry home, again in the darkness to their homes to their loved ones and rest. 

Behind them they leave a wake of delights, tasty and varied.... 

bejewelled gateaux, cherries steeping in kirsch, rum laden mince pies still warm from the oven. Robust Christmas puddings and exquisitely decorated fruit cake. Truffles made from the finest chocolate, miniature gingerbread houses and Florentines boxed prettily. Sausage rolls made from the lightest all butter pastry.
As the end is in sight along comes the important task of hand crafting and baking 500 pork pies for busy shop ladies to box and hand out to husbands on Christmas Eve errands.
When Christmas day arrives all the elves, sorry staff, relax with a much needed Prosecco then sleep until the 7th January. But not before they raise a glass to all the wonderful customers enjoying their mince pies and Christmas puddings.
Merry Christmas to all our customers and a happy New Year, and thank you for your custom throughout 2015.
Don't forget Wienholts will be open over Christmas: Sunday 20th, Tuesday 22nd, Wednesday 23rd and Thursday 24th December.
Tags: