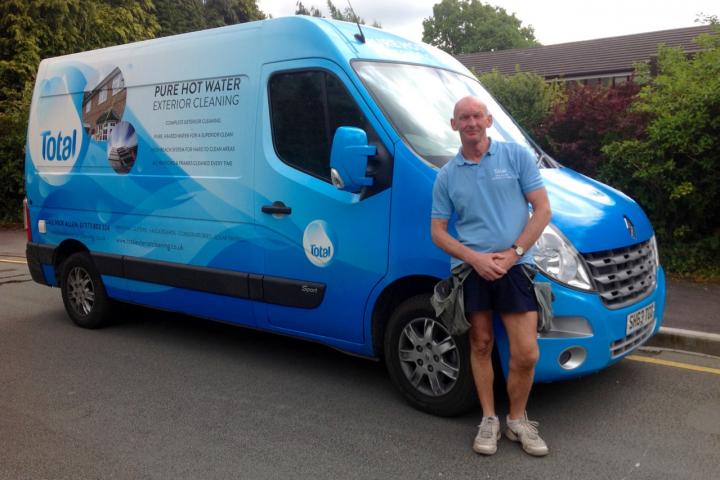 Promotional Feature
I have been cleaning windows in the Wilmslow, Alderley Edge and Prestbury for over 30 years (I started when I was 16).
Last year I moved over to the reach and clean system, mainly for health and safety reasons. Though I, as well as my costumers are very impressed with the results. It cleans all the frames every time, I can clean easily and safely windows over conservatory roofs, tile roofs, flat roofs and also Velux windows. I can also clean windows in awkward places as well as 5 floors high. I also clean solar panels, if solar panels are clean they are 20% more efficient.
My system uses pure hot water, which cuts through the dirt and grime much easier than cold water.
I have over 100 customers that I have worked for for over 20 years, and more than 30 customers that I have worked for for over 30 years.
Having been in business for so long, I have learnt what customers want. I think I provide an unrivalled service.
I care
I care, about my business, I care about my reputation.
I care, to do the work myself, and not to send ramdom guys to your house.
I care, to do what we agreed every time.
I care, to close gates behind me, to put back in place any bins, patio furniture etc that I have had to move to clean the windows.
I can
I can, clean inside windows.
I can, show you my certificate of insurance.
I can, show you a book of references.
You
You, can, pay by cash, bank transfer or by cheque.
You, may not require my services now, but you may do one day. make a note of my name and contact details for future reference.
Call: Nick Allen on 07973803324
Email: [email protected]