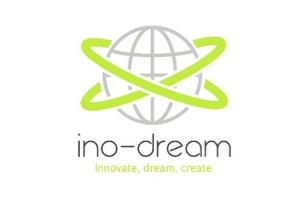 Promotional Feature
All things web and technology experts Ino-dream.com has opened a new office in the area.
Ino-dream is a dynamic and progressive young company with a clear objective - to provide you with innovative and cost-effective business solutions through the efficient deployment and integration of information technology.
The local business friendly company, under the leadership of Robert Topping, an Alderley Edge resident, former travel company executive and founder of Easy Choice Vacation Homes of Florida, are a team with diverse skills and consists of people that have experience running national and international companies, web designers, graphic designers, social media guru's, marketing experts and web programmers.
Robert said " It sounds fancy, but it doesn't mean you have to pay over the odds for it. This is our passion, we have worked closely with the Walt Disney World company over the last 5 years, working exclusively to create a state of the art content management system. social media projects, web site analysis, back end development and much more. Running a business that spanned multiple continents, I learnt quickly, that anything is possible using information technology and the more automated your business is, the better chance of success you have."
Ino-dream offer responsive design services, CMS development to help manage your sites content, back office integration and e-commerce services for all types of online business's from sole traders to multi-national companies. They help with social media marketing, explainer video production - a very effective way to keep prospective customers on your website and give them an understanding of your services.
Ion-Dream also offer user testing and reviews on your site, an invaluable way of helping you and your business attract more customers, XML applications and search engine optimisation.
Robert added "We want to help local businesses, big and small, achieve more. We can do anything from testing their website and providing a video demonstration with feedback to creating automated filing and response systems to help manage information for business owners. You would be surprised what can be done to help a business be more effective with any budget."
User testing and website reviews start from £55
Company logo design from as little as £20
Explainer videos from £300, including narration and script writing
Ino-dream.com are giving 3 free website reviews to new Facebook and Twitter followers. You can follow them on their Facebook page and on Twitter.
If you want a free consultation, visit their website or call Free phone 0800 043 8009.
Tags: