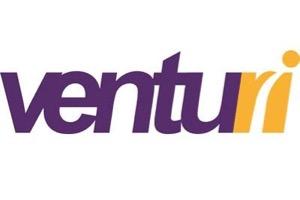 Promotional Feature
With accolades including "Best Small Company to Work For", "Best Workplace Environment" and Best In-House Training, Venturi are looking for several Trainee Recruitment Consultants to join our expanding team at our easily accessible offices in Wilmslow.
Currently Venturi has 30 employees but are confident that we now have the market leading recruitment tools, training development programme and infrastructure to meet our ambitious growth plans to double in size within the next couple of years.
In the last year we have seen trainees earning £35,000 - £50,000 in their first year! Others who have joined us in the past 3 years are now earning in excess of a 6 figure salary and have successfully built their own teams around them.
No previous recruitment experience is required as you will join the Venturi Training Academy where your own personalised development plan will be carved out for your journey and success with us. You will join a team with a mentor that truly understands you and what you want both personally and in work for the next 5 years of your life and will strive to work with you to do everything humanly possible to help you achieve these goals.
Venturi will equip you with all the tools to enable you to move from good to great in as short a period of time as possible. This is part of our ongoing promise to our team to offer them:
Clear routes to succeed including fast track career progression from Trainee to Directorships
Recognition and rewards for their dedication and hard work
A clear training and development plan at all levels to achieve their full potential at Venturi including a customised "personal development plan")
A Management team that genuinely wants to see you succeed with your external personal goals (many of our consultants have very healthy property portfolios, drive their dream cars and regularly swap the Manchester weather for a couple of weeks in the sun)
The earning potential and benefits package to make it all worthwhile
So are you self-motivated, with good communication skills and have a strong work ethic to match? Do you have the hunger, drive, dedication and ambition to succeed in a target and sales driven environment? Have you got some previous sales or even recruitment experience? If the answer to those 3 questions is yes then we want to hear from you.
Base salary (quickly rising depending on how quickly you achieve your basic targets)
Excellent Commission structure (uncapped and one of the best in the industry)
23 days holiday + bank holidays & office closure during the Christmas period
Early finish on a Friday (15:00)
Local Gym Membership
iPhone (fully expensed)
Bupa Healthcare cover
Monthly & Annual "Top Biller" awards
Additional days holiday per annum for any Charity work completed
Additional days holiday for your Birthday
Lunch Clubs in some of the best restaurants in the country
Your very own Linked In Recruiter Licence (most companies share 1 between the whole business)
Super trip incentives including trips away to Las Vegas, New York, Ibiza, Barcelona
Regular additional team incentives including £1000 of holiday vouchers (each), days at the races, spa days, weekend breaks for you and your partner and many more on a monthly basis.
4 promotion days a year
More champagne than you have space in your fridge for
If you are interested in exploring a career as a Trainee Recruitment Consultant with Venturi then please send your CV to Venturi's Head of Talent Priya Gathani on [email protected] or get in touch on 0161 850 1155 for a confidential discussion.
Tags: