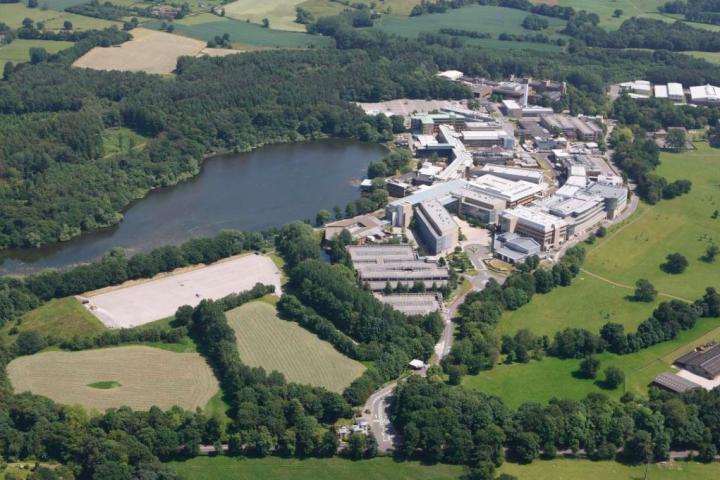 Cheshire East Council's Cabinet has approved a draft development framework for the bioscience hub being created at AstraZeneca's former Alderley Park site.
The draft outlines the Council's expectations for development proposals and will play a vital role in determining planning applications when it is finalised.
Potential land uses for the 400-acre Green Belt site identified in the document include: farm shop or other retail/food and drink uses of a small scale designed to meet the needs of site occupiers and the local community; business uses such as headquarters, and high tech research and development units; industrial and storage uses related to life sciences; a hotel; high quality housing and leisure facilities to serve the needs of occupiers and the local community.
The document states that "Without high value land uses, such as high quality residential development on the site, the costs associated with repurposing the facilities on site to be suitable for multiple occupiers and safeguarding and maintaining the existing scientific assets is likely to be an unrealistic business model."
It also states that "Development of the site presents an excellent opportunity to open up public access to this previously private landholding, strengthening links with surrounding communities and allowing people who live and work locally to enjoy its amenities."
The draft development framework will now undergo a formal six-week public consultation and will be reviewed again when representations have been received. The final version is expected to be approved by Cabinet this Spring with outline planning applications submitted in the Spring or Summer of 2015.
Alderley Park is of paramount importance to the local economy and the life science sector in the North West. It has played a key role in the development of many new drugs, including cancer treatments, and many of its facilities and assets are unique in Europe.
In March 2014, after AstraZeneca announced the transfer of its research and development staff to Cambridge, the site was sold to Manchester Science Partnerships (MSP).
MSP is proposing to invest £107m over 10 years to improve the site, repurpose buildings to make them suitable for multi-occupancy, decommission redundant facilities and invest in both maintenance and improvement of key assets to retain the site's world class R&D capabilities.
AstraZeneca's move is currently six months ahead of schedule, so MSP needs to move quickly before talented people find jobs elsewhere.
It wants to bring forward Phase 1 of its investment strategy and make a major capital investment to maintain and upgrade existing assets by the end of 2015, therefore MSP is looking to release some areas of the site for development in order to raise funds.
Included within the draft framework is an Indicative Masterplan which sets out a framework for potential future development including: indicative layout, development plots, land uses, landscape features, infrastructure and linkages.
The Indicative Masterplan indicates there is potential for residential development on the existing surface car park at Mereside West, along the Mere, and new employment uses and high quality residential development within Parklands East.
It suggests that the South Campus area, which contains a number of listed heritage buildings, lends itself to a range of ancillary commercial facilities such as a hotel, farm shop, leisure and sports facilities. Whilst the woodlands and farm area would be the focus for recreational parkland space with new public access along footpaths and tracks.
Councillor Michael Jones, Leader of Cheshire East Council, said: "Our aim is to create an independent, self-sustaining, world-class hub for life sciences, while also protecting the heritage of this unique site.
"The early signs are very promising and we hope that a redeveloped Alderley Park could support as many as 7,000 jobs, which is more than were employed at the peak of AstraZeneca's activity."
I am awaiting information from Cheshire East Council as to how the consultation will be carried out and how people make representations. As soon as I recieve details I will update this article.