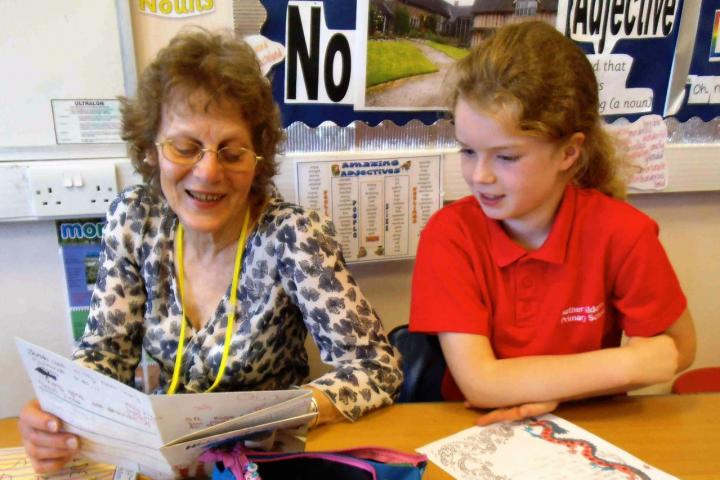 Children from Years 3 and 4 at Nether Alderley Primary School have thoroughly enjoyed studying The Weirdstone of Brisingamen which is set in Alderley Edge and takes its inspiration from the Legend of Alderley.
As well as reading them the classic, written by Alan Garner between September 1956 and August 1958, Class 3 teacher Rachel Gilmour also took them up the Edge to find the places mentioned in the book and to The Blackden Trust for a day course - which introduced them to the background of the story and how an author uses his life to create a story.
Rachel Gilmour explained "When I was around 8 or 9 my Dad handed me a copy of the Weirdstone. I remember being fascinated by the juxtaposition of the plain, mousy school children and the sinister svart lurking behind them. I began reading and couldn't stop until I finished the book.
"Many years later, when I began teaching at Nether Alderley, part of the excitement for me was being right in the middle of 'Alan Garner country' and I wanted the children to be aware of how lucky they were to live in an area so steeped in legend. To them, the Edge is the place where they play or walk their dogs; it's very familiar. However, not many knew the Legend of Alderley and even fewer the story of the Weirdstone. I read it aloud with plenty of dramatic tension and they loved it! Even though some of the vocabulary is probably quite challenging for this year group, they were swept along by the narrative, hanging on every word and waiting excitedly for the next instalment.
"Repeating the topic this year, I got in touch with Griselda through the Blackden Trust and they designed a special day for us to tour the house and learn more about Alan Garner and his sense of place which anchors his stories. We made notes and sketches, soaking in the atmosphere. Back at school, the children were given the title 'hide and seek' which inspired them to write their own original narratives. These were then edited and improved, with the final version being typed up and turned into a little book which the children illustrated. They were tremendously proud of these books and so I invited Grisleda back to hear their stories - the children were thrilled that she came!
"All in all this has been a wonderfully immersive experience for the children and I hope that we will carry on this partnership in years to come."
Photo: Griselda Garner reading a story written by one of the children.