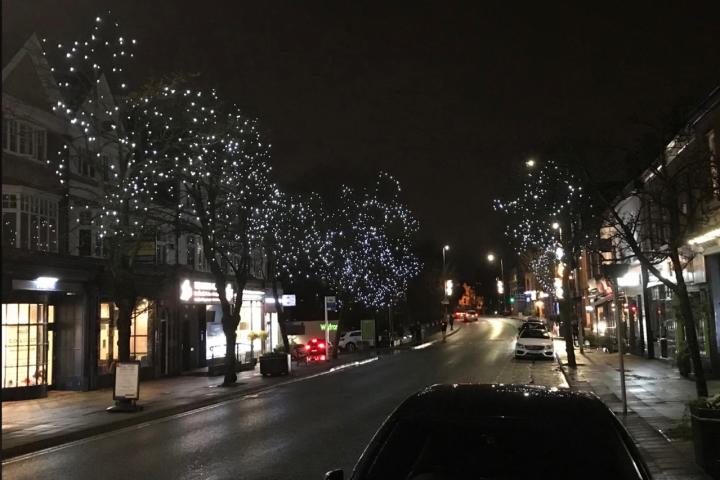 Alderley Edge will sparkle this Christmas with a new display of lights in the trees on London Road.
The 16 trees which have previously ben lit up will be decorated with new lights and the scheme will add an additional 4 trees in time for the festive season.
The 14 lamppost displays added in 2019 will also return.
Councillor Liz Marshal said "Many of you will have noticed the lights in the trees along London Road were in a poor state, they had effectively reached the end of their lifetime with many bulbs expired and cables falling from the branches. Although we explored the idea of replacing 'like for like' with our lights draped across the boughs in the foilage, this has proved as the draped lights are often snagged by passing tall vehicles and damaged by the wind. Therefore, our new lights will be wrapped around the branches of each tree."
The Christmas lights are funded by Alderley Edge Parish Council. The cost to replace the tree lights for 2021 is £25,445 with annual costs of £11,930 for the next four years.
Work on the lights should begin in the coming months ahead of the switch on event scheduled for November 13th.
The festivities will begin at 10am when there will be a market on South Street car park until 4pm. Alternative parking will be made available.
Additionally there will street entertainers and activities then at 5pm people will congregate at the library and parade with handmade lanterns along London Road towards Waitrose where they will be met with music and drinks.