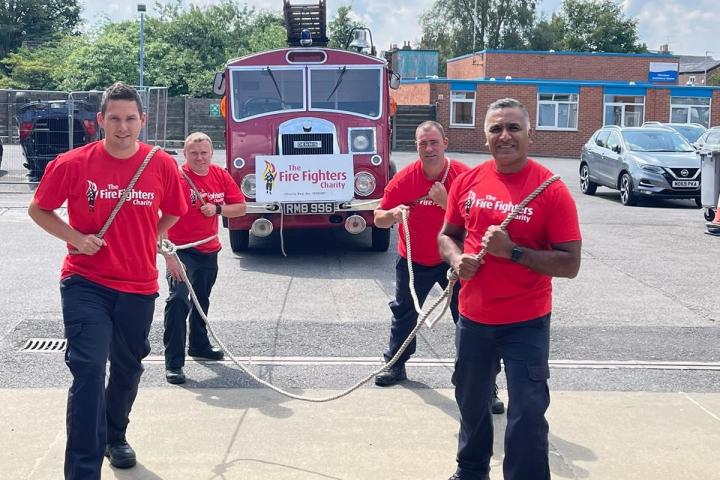 Wilmslow firefighters will be pulling a vintage fire engine 3km from Alderley Edge to Wilmslow on Saturday, 21st August, to raise money for charity.
Delta Watch will be setting off from Alderley Edge station at 12pm, traveling down Wilmslow Road and Alderley Road before turning into Swan Street finishing at Bank Square.
A team of 12 firefighters will be taking part, with six of them pulling the appliance at any one time.
On-Call Crew Manager Ian Moore explained "We are doing this for our amazing charity 'The firefighters charity', who like other charities have seen a large drop in their donations/fundraising events due to the pandemic. They exist to support the mental, physical and social needs of all serving and retired members of the UK's fire family.
Wilmslow Artisan Market will also be taking place on Saturday, 21st August, where the firefighters will have 'dunk the firefighter' tank and a treasure hunt using Whats3Words app. They will be giving out the location of toy fire helmets which will have a letter on each spelling a word at the end, upon finding the word you can DM the fire station or enter at the dunk a firefighter stand. There will be a selection of prizes, donated by local business, with a BMX up for grabs as the main prize.
Ian Moore added "We hope this will raise awareness of the app. The app can easily pinpoint a location anywhere in the world. The creators have divided the world into three-metre squares and given each square a unique combination of three words. It is as accurate as GPS co-ordinate. We have used 20 times already this year to help locate incidents."