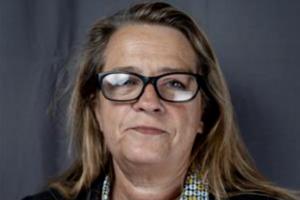 Councillor Toni Fox, who represented the Wilmslow Dean Row Ward, resigned on Wednesday, 30th June, as she is relocating with her family to Shropshire.
She was first elected as a Residents of Wilmslow candidate in May 2015 and then re-elected in May 2019 when she became a Cabinet Member, with responsibility for planning.
A by-election will be held to fill the vacancy.
Toni Fox told wilmslow.co.uk "I have advised those Dean Row residents that I have had direct contact with to raise any queries, pending the result of the by-election, with Dean Row Wilmslow Town Councillor, Councillor Jon Newell, to ensure that there is a continuity of service. I will of course also be available to assist Councillor Newell if required as will the Residents of Wilmslow Cheshire East Councillors.
"Residents of Wilmslow will be fielding a candidate in the by-election, Wilmslow Town Councillor Lata Anderson. Lata lives in the Dean Row ward, has lived in Wilmslow for 24 years and is a very pro-active member of the Town Council. I have no hesitation in recommending that residents support Lata, I believe she will make an excellent Cheshire East Councillor."
She added "Since my election in 2015 the Independent Group at Cheshire East Council has grown in the number of its members, and in its reputation for putting residents first. The recent success of the Residents of Wilmslow candidate in the by-election in Lacey Green demonstrates again the high level of support of Wilmslow residents for councillors who put people before politics.
"Personally my greatest rewards as a ward councillor have come from meeting so many residents and responding to their concerns and enquiries. Sadly many services that Local Authorities provide today are constrained by legislation set by the Government which is increasingly complex. My experience has been that whilst the outcome may not have been what a resident was expecting, or hoping for, they understand and appreciate, whatever the outcome, when the time is taken to explain the reasons why. There were many positive outcomes as well which was always a pleasure!
"As a Cabinet Member, and the Portfolio Holder for Planning, my greatest achievement, and of the great importance to me personally, were the approved revisions to Part 2 of the Local Plan, the Site Allocations and Supplementary Planning Document, known as the SADPD. Under the joint Independent/Labour administration Green Belt sites that had been allocated for immediate release for development were removed - saving valuable Green Belt land.
"The greatest frustration of being a ward councillor is recognising, and then advising residents, what Cheshire East Council as a Local Authority can and can't do! Whilst many blame Cheshire East as the Local Authority for its decision making, in many cases it has no option in its processes, or decisions, as it has to comply with Government legislation, and risk legal or financial penalties if it does not.
"Cheshire East Council, similar to many Local Authorities, provides over 500 public services largely supported by ever reducing Government grants that fail to cover all of the costs. All services are also effectively subject to what would commonly be known as 'Terms and Conditions' - handcuffs on what it can be spent on."
Councillor Craig Browne, Deputy Leader of the Council said "As Leader of the Independent Group, I would like to place on record my huge thanks and appreciation to Toni for the work she has done and the support she has given me in helping to change Cheshire East Council for the better over the last six years.
"Whilst we have known each other as friends outside politics for 20 years, we were both elected to Cheshire East Council on the same day in 2015. Following our re-election in 2019, I was delighted to invite Toni to take up the position of Portfolio Holder for Planning.
"Toni's stand out achievement was to make major revisions to the Local Plan Part II (the SADPD) resulting in the removal from the plan of a significant number of green belt sites that the previous administration had earmarked for development, most notably ALD1, ALD2 & ALD4 within Alderley Edge, as well as further sites in Bollington & Prestbury.
"I will miss her advice and support, both as a colleague and friend, but wish her well for the future."