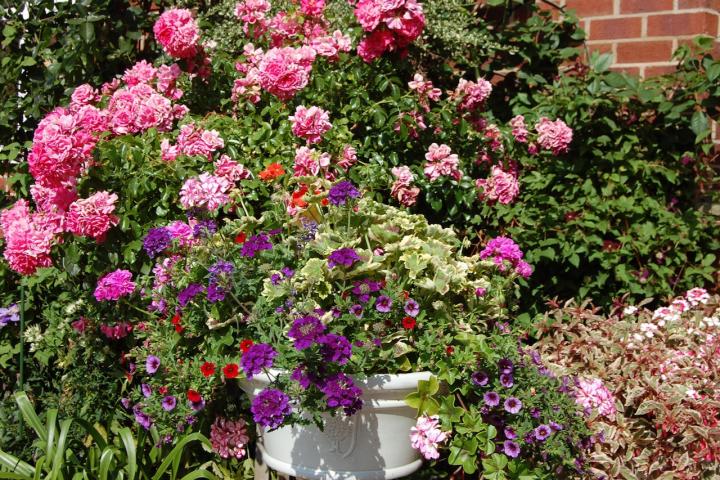 Having held their first ever Virtual Open Gardens Day last year, Wilmslow Wells were delighted to have returned to their traditional format - which proved to be very popular.
Not only was the Wilmslow Wells for Africa Gardens Day a huge success on Saturday 26th June, it was their best ever in 29 years - raising over £22,000 for much needed water and sanitation in some of the poorest areas of Africa.
With 5 new locations, 18 gardens opened across Wilmslow and the surrounding areas - all of which had been selected to allow for good social distancing to help everyone to keep safe.
Donald Ferguson said "Feedback from the day was lovely - about the charity, the lots of kind people that opened their gardens, and the community spirit we have supporting the WWFA cause. Summed up well by this message we received:
" 'It was fantastic to see so many diverse gardens, friends & garden enthusiasts all there to appreciate all the hard work done for such a good cause'.
"Outdoor spaces and visiting beautiful gardens have been so vital over this past year for our health as we learnt to live in a different way. The enjoyment of such a day as Gardens Day is a celebration of life and hopefully is a harbinger of safer times for us."
Since last year's Gardens Day the charity has been able to fund 19 new projects and 25 have been completed.
Speaking a project in Uganda where Wilmslow Wells funded a borehole, Mzee Muchumira Godfrey who lives in Mugulu village said "I am a senior citizen of this community and am so grateful....You are our mothers because you gave us life (water is life). We used to suffer a lot to get clean water. Imagine we used to share water from the ponds with cows. I am ensuring that this water source doesn't breakdown because we can't afford to go back to the previous suffering."