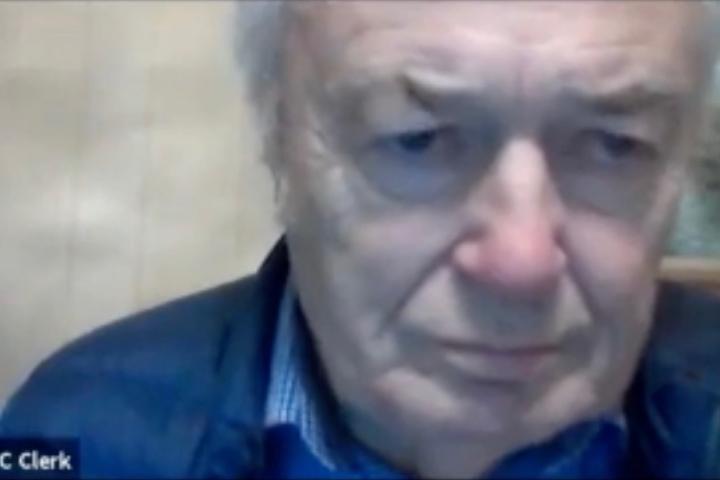 Cheshire East Council has received a large number of complaints regarding the conduct and behaviour of Handforth Parish Council (HPC), though it is unknown at this stage whether they will be investigating the matter.
Additionally local residents have contacted wilmslow.co.uk to complain about the parish council's conduct, saying they are "not fit for purpose" and videos of their zoom meetings have gone viral after they descended into chaos with members trading insults and removing each other from the call.
Handforth resident Anika York told wilmslow.co.uk "A recent Handforth Parish Council meeting has been shared via YouTube. It is a shocking demonstration of incompetence, ignorance and ultimately unarguably a mismanagement of public funds.
"As a Handforth resident that cares about our community I'd like to ask you if there is any interest from either local or National journalists to publish a story, to help us start to hold a bunch of unprofessional, uncaring, narrow minded people to account."
A previous video of a Parish Council meeting on December 10th 2020 shows councillors arguing, shouting and at times swearing at one another including Jackie Weaver, who is acting as clerk and told "You have no authority here". She subsequently kicks councillors off the call, including Brian Tolver, Chairman of HPC.
David Brown, Director of Governance and Compliance at Cheshire East, wrote to members of the HPC on November 25th 2020.
In the letter Mr Brown states "I have received a multiplicity of complaints and referrals. These range from multiple complaints about councillors behaviour; to fundamental issues of governance and member/officer engagement. The most recent referrals relate to suggestions that some members of Handforth Parish Council have purported decisions that are plainly unlawful, and these decisions resulted in expenditure of public funds."
He continued "If the Code of Conduct matters raised are taken at face value they are sufficiently serious to warrant detailed consideration. The detailed consideration may result in a hearing before the Cheshire East Council Committee for Standards. The outcome of any such hearing may be public and may be used as evidence in related legal proceedings.The costs associated with the investigation of any misconduct are published and will become a matter for the Parish Council to defend.
"Until an assessment and investigation of any code of conduct issue is complete, I am unable to comment on any potential culpability of any individual or group of members."
I contacted Cheshire East regarding the complaints about HPC and asked a series of questions about the number of complaints received, which parish councillors they related to and what is the nature of the complaints.
I also asked whether Cheshire East Council has completed an investigation into any code of conduct issues and whether, as a result of these complaints, there be a hearing before the CEC Committee for Standards.
Cheshire East Council declined to provide any information or answer any of the questions submitted about the complaints.
Instead a Cheshire East Council spokesperson said "All matters relating to complaints to the monitoring officer about a parish council or elected member, remain confidential until all processes have been followed. The outcome of any formal investigation is published on the council's website."
I also contacted Handforth Parish Council, again they refused to answer any of the questions I submitted regarding the complaints.
Instead, Chairman of HPC Brian Tolver wrote the following unrelated response.
"I gather you have been asking for a comment about how things are at Handforth Parish Council.
"HPC's offices are inside the Youth Centre in Handforth, which is owned by Cheshire East Council. This office has been closed down since the first lock-down last Spring, which has meant we have all, including the clerk, been operating from home ever since – something of a limitation.
"The clerk was able to begin video-based meetings in September, but has been unavailable in the last couple of months.
"Nevertheless, much has continued as in previous times, albeit badly hit by lock-downs and social distancing. We were able to get the poppies on display and have a reduced parade for Remembrance Day; the children's pantomime unfortunately had to be scrapped, but the Christmas lights put on a great display (unfortunately without a switch-on event, and without the Carols in the Paddock this time). The handyman continues to do a great job keeping the place neat and tidy.
"The other activity we lost most of, was pushing forward the Greener Handforth agenda – most of this is a team event so again, COVID has put serious obstacles in the way.
"Let's all hope the vaccination programme will get us all back to normality by the Summer."
I have subsequently submitted a Freedom of Information request to Cheshire East council, which has been accepted and the response is due by 17th February 2021.
Updated 3pm
I have received confirmation today that an investigation into the conduct and behaviour of Handforth Parish Council is being carried out by Cheshire East Council's Committee for Standards. The investigation started in July 2020 and is expected to be completed in the next 3 to 4 weeks.
Apparently, three councillors, Brian Tolver, Aled Brewerton and Barry Burkhill tried to suspend the clerk Ashley Comiskey Dawson at an employment committee meeting held on November 4th last year. However, he was reinstated at a meeting in January as this was a decision which could only be made by the full Parish Council.
Jackie Weaver is the Chief Officer of the Cheshire Association of Local Council and she had been asked to step in and support Handforth Parish Council in light of the complaints and investigation into them.